Zollner Elektronik AG has commissioned the first combined jet dispensing and SMD assembler FOX 2 in production.
The custom-built production line for the assembly of unique, revolutionary sensor modules includes a combined process with bonding and mounting in just one module. Essemtec, who already have over 19 high-performance dispensers in action at Zollner, could meet the job definition entirely. Once fully complete the line will run a three shifts operation.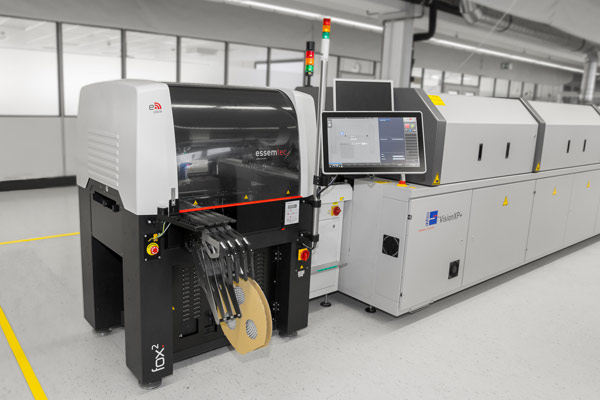 The specified Fox has two assembly heads and one jet valve and allows the whole SMD spectrum to be mounted. The machines are modularly expandable in all directions, encompassing both the process and mounting performance.
___________________________________
With its 18 international sites Zoller Elektronik AG is one of the top 15 EMS providers worldwide! www.zollner.com