Essemtec AG, Swiss manufacturer of systems for the electronic production, has received another order for a total of 100 Cubus systems from one of the world's largest SMT pick-and-place machine manufacturers.
This is the second order for a package of this
size from the same customer.
This follow-up order is a big success for Essemtec AG: "We are very pleased with the wide acceptance the Cubus systems have found in the market. In 2017 we have also concluded contracts concerning the integration of the Cubus storage systems with other pick-and-place machine manufacturers" says Franz Xavier Strüby, CEO at Essemtec.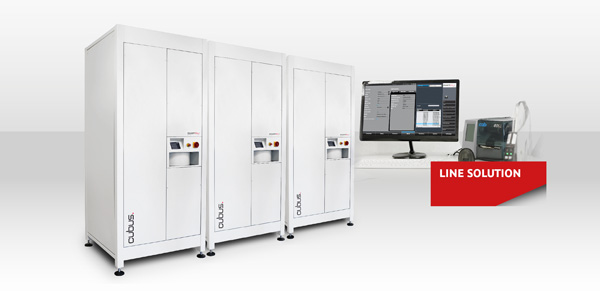 According to studies over 60% of production line stops comes from logistics issues. The Cubus storage solution secures that the right material, is at the right time in the right location. The system has a maximum capacity of 1540 reels. It can handle reels of all sizes, trays, boxes, bulk component and small sticks. Integrations up and down stream to ERP,SAP, main stock and production equipment are possible.