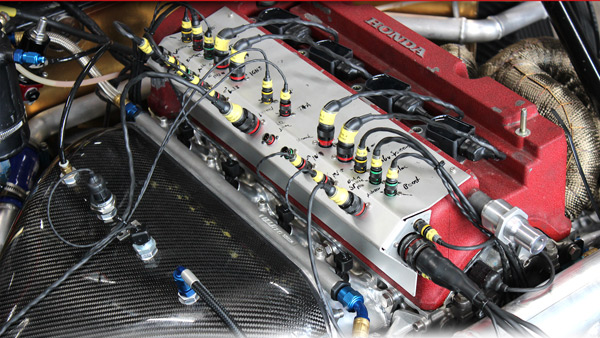 How does a car dealership come to invest in an SMD pick-and-place system? That's what Essemtec employees were wondering when Flavio Helfenstein got in touch with them for a machine demonstration. Helfenstein is well known throughout the Canton of Lucerne as an innovative Toyota dealership. Following the presentation and the subsequent discussions, the Helfenstein brothers ordered an all-in-one SMD pick-and-place machine with an integrated screw valve for solder dispensing and a reflow oven from Essemtec within a week.
Anyway, this unusual order was quickly clarified during the talks with the two owners. As a family-run company, besides operating its car dealership Helfenstein is also very active and successful in motorsports – Helftec engineering specialises in the development and production of motor racing products.
It makes its customers' wishes and dreams a reality – from engine construction to controls for incredibly complex systems. Another area of focus is optimising standard components. Important competitive factors here include top-quality components and the ability to deliver quickly, particularly when developing new products. Increasingly smaller components are driving innovations in electronics manufacturing. The Helfenstein brothers were searching for a suitable machine to enable them to produce high-quality products in this sector – and found precisely what they were looking for in the form of the Essemtec FOX. The new system has brought development and production very close together at Helftec engineering. The company can therefore respond immediately whenever modifications are needed – several samples usually need to be built on the way from the idea to the functioning product in the motorsports business; this has to be done quickly, because time and patience are in short supply in this market.
Today, even major companies such as automotive manufacturers from Northern Europe are Helftec engineering customers, true to the motto: "If nobody else can do it, go to Helfenstein!"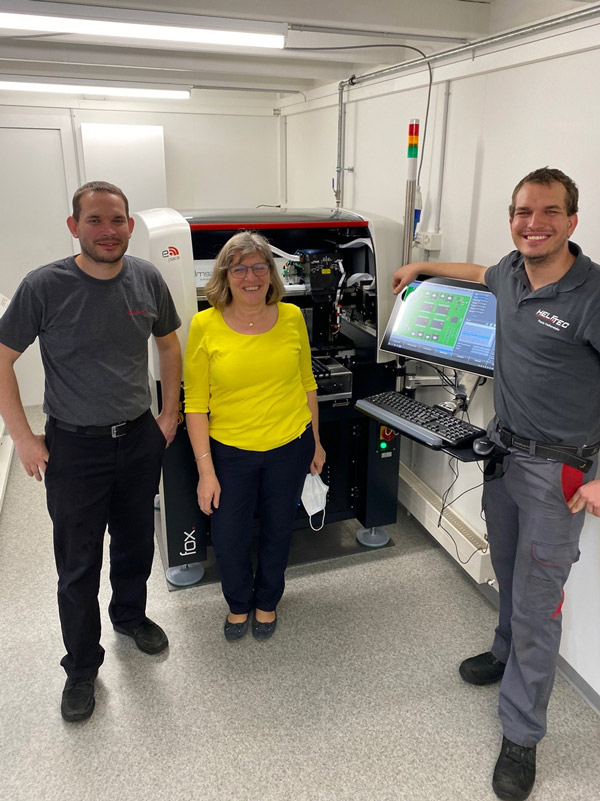 Picture Guido (left) and Flavio Helfenstein with Susanne Voser of Essemtec
Flavio Helfenstein remarks, "We need to continuously evolve in this fiercely contested market. This was an exceptional investment.
Right from the start, Essemtec AG took our requests seriously and supported us with optimum systems and configurations. And all for a reasonable investment.
The Fox and the RO300 have been in operation at our production facility for a couple of months now and have met our high expectations. We can already confirm that this investment was absolutely right and that we will have recouped our costs in around half of the planned time."
Here is an example of how Helftec helps to make things even better: DRIFT FORCE

_______________________________________________
About Helfenstein:
We specialise in developing and manufacturing motorsports products. Our strength is that we are a partner that covers all areas of vehicle and engine construction. Our constantly growing range of machines enables us to quickly manufacture individual items and prototypes in house. Modern software is used to design and program electrical systems and components. To round off our products and services, we work with selected partner companies, preferably in Switzerland. We are neither limited to a specific brand nor to specific applications.