For seven months the astronauts will fly through space and, at the end of their journey, land on Mars! They will stay there for two years to conduct their research studies. Exactly one thousand days after take-off they are due to be back on Earth again.
NASA tackled the project "The journey to Mars" and plan to have it realised by 2030. Such a project is highly complex, consisting of many part phases, and is only made possible with the assistance of hundreds of partners. FOX from Essemtec assembles PCBs for this mission.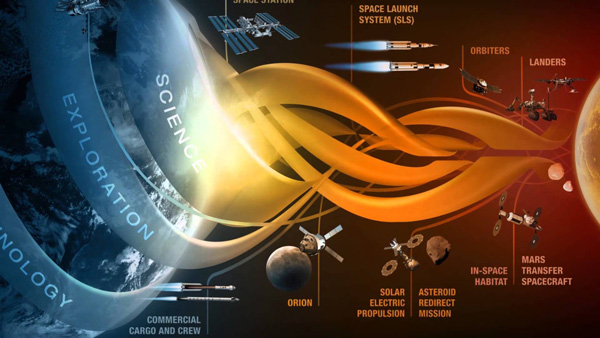 Picture 1: "The journey to Mars" Source NASA
Over the next few years five main project steps will be completed to make a crewed spaceflight to Mars a realisation. This journey goes into the unknown and the feasibility, as well as solution requirements, must first be established. One part of it is the ISS space station, on which important tests and research studies for the trip to the outer edge of space are already being conducted today. Landing on an asteroid is just one of the steps; learn more about it in the following video:
"Nasa's journey to Mars"
To overcome a journey of 56 million kilometers a completely new spacecraft was developed. "Orion" provides space for between four and six astronauts and is packed with state-of-the-art electronics. The following video explains the system in detail:
"Orion capsule from lockheed Martin"
Another main part of the mission is the Space Launch System (SLS) rocket. It's the most powerful rocket ever built and was developed by Marshall Space Flight Center (MSFC). MSFC is also responsible for the SLS project. The completed rocket will be able to shoot an incredible 140 tons payload from Earth into space; this will include the astronauts living areas, together with all the tools and equipment necessary to dwell on a hostile planet. An unbelievable task! Read more about MSFC in the following report, written by Steve Pollock, Essemtec Inc., USA.
To Space and Beyond: Essemtec's Technology Helps Advance NASA's Space Missions
Since its beginning in 1960, the Huntsville, AL-based George C. Marshall Space Flight Center (MSFC) has provided NASA with mission-critical design, development and integration of the launch and space systems required for space operations, exploration and scientific missions.
MSFC is the U.S. government's civilian rocketry and spacecraft propulsion research centre. One of the largest NASA field centers, MSFC's first mission was developing the Saturn launch vehicles for the Apollo moon program. Marshall has been the agency's lead centre for Space Shuttle propulsion including its external tank; science payloads and related crew training; International Space Station (ISS) design and assembly; and computers, networks and information management. Located on the Redstone Arsenal near Huntsville, Alabama, MSFC is named in honor of General of the Army George Marshall.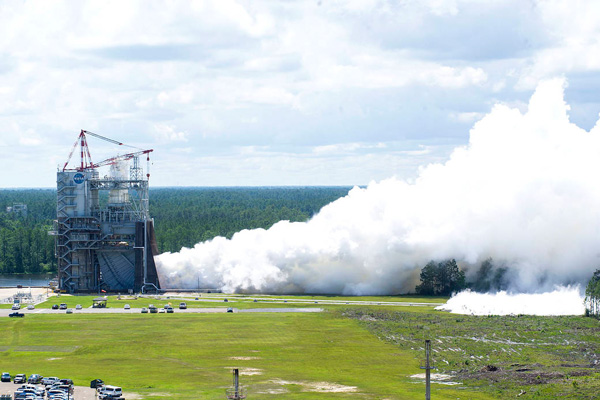 Picture 2 NASA's George C. Marshall Space Flight Centre has been around for close to 60 years and is responsible for providing mission-critical design, development and integration of the launch and space systems for space operations, exploration and scientific missions.
The Electrical Fabrication & Assembly Facility is part of MSFC and provides printed circuit assembly and cable fabrication all the way through chassis assembly and integration. The electrical shop provides the capability for both through-hole and surface mount component assembly on printed circuit boards (PCB). Along with circuit board and cable assembly, conformal coating, staking and electrical potting processes are performed. Other capabilities include fabrication of flight, Ground Support Equipment (GSE) and fiber optic cable harnesses.
For decades, advances in space technology have enabled NASA to expand the boundaries of not only the aerospace industry but also the world. The work done at Marshall Space Flight Center helps pioneer, develop, demonstrate and apply new technologies and capabilities needed by the agency to achieve its current and future missions. Partnerships with key companies helps improve existing technologies and invent new ones. Essemtec is one such company and has been a partner with MSFC since 2006.
Over the past decade, NASA has used Essemtec's SP200AV solder paste printer with automated alignment and its FLX2010V automated pick-and-place machine, which can place from 0201 chip parts to 50 mm integrated circuits (IC). Most recently, NASA's MSFC is using the FOX 1 pick-and place system, which replaces a previous generation system. The FOX 1 is aiding MSFC in the building of engineering test boards, prototyping, building boards for the space station and also for the new rocket that will be deployed to Mars.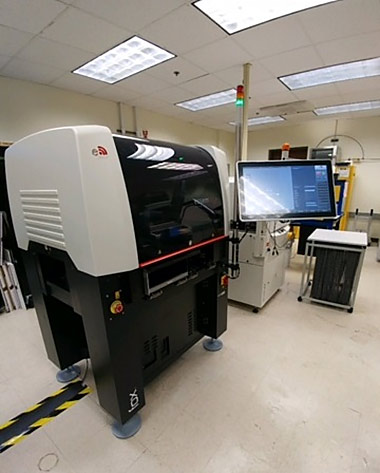 Bild 3 Essemtec's FOX 1 on the floor of MSFC's lab. NASA uses the FOX to help build engineering test boards, prototype and build boards for the space station.
Essemtec is regarded by MSFC experts as a good partner because the company provides good equipment and good support from good people. Additionally, the systems have lasted for more than 11 years and meet MSFC's challenge of flexibility. Engineers work with many different types of boards so having a large feeder capacity is a significant benefit. As an added bonus, the Essemtec machines have efficient footprints and do not take up much floor space in the lab.
Essemtec's five-star service rating is well deserved since the company is always very attentive and accommodating, even when it comes to working on older machines. As a combined result of the high-quality technology and support, NASA's MSFC plans to continue partnering with Essemtec into the foreseeable future because Essemtec consistently provides MSFC with easy-to-use, high quality equipment that will help advance NASA's space missions.
_________________________
For more information, contact Adam Gowan, Lead, Electronic Fabrication & Test Team at NASA's George C. Marshall Space Flight Center in Huntsville, AL 35812 or visit www.nasa.gov/marshall.