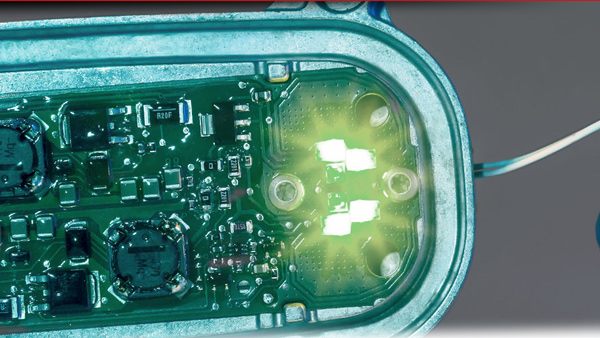 Melecs GmbH have relied for many years on the Essemtec Scorpion Dispensers used for high volume Surface Mount Device (SMD) adhesive jetting at their production lines in Europe and China. The company has now decided to upgrade to the newest generation Essemtec dispenser, Tarantula, for its Querétaro production site in Mexico.
As a leader in Contract Manufacturing Services (CMS), Melecs Holding GmbH supplies multiple challenging industries, including Automotive. All equipment in the production line must meet the highest standards in terms of performance, reliability and TCO. Particularly today, the most advanced automotive lighting systems require not only high volume, but also very accurate and high process capabilities for adhering LEDs to boards.
The Essemtec dispenser Tarantula, with its uncompromising modern technologies such as linear motors and mineral casting, is a clear evolution from the successful Scorpion model.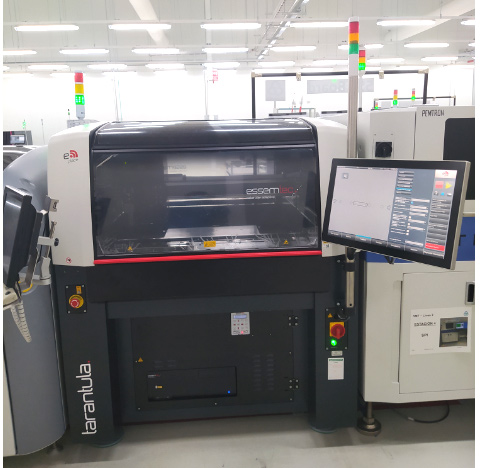 It also improves the user friendliness of modern dispensing settings, with very simple and reliable operations to change, clean, maintain and calibrate dispensing valves.
In addition, a dispenser like Tarantula can simultaneously combine up to three dispensing processes from five dispensing technologies (solder paste jetting, adhesives jetting, volumetric, micro-screw valves and time-pressure) with the same equipment.
"At our Querétaro site, the Tarantula dispenser was the first equipment from Essemtec and a new generation for the Melecs group. We had high expectations of smooth installation and particularly of training and on-boarding of our team. The on-site Essemtec Support team with their Swiss engineer and their local service partner Gollet fully satisfied our expectations", said Mr. Obed Silva, Head of production Melecs/Querétaro.
_________________________________________________
About Melecs
As an electronics specialist, Melecs provides its customers with all value creation stages from one single source: from R&D, validation and industrialization to production and logistics. In addition to our Austrian locations in Siegendorf (electronics factory EWS), Vienna (R&D department electronics), and Lenzing (sales and development office), Melecs operates plants in Györ/Hungary (electronics factory EWG), Wuxi/China (electronics factory EWW) and Querétaro/Mexico (electronics factory EWQ) and a sales and development office in Auburn Hill / Michigan (USA). The centralized functions of finance and accounting are combined in a slim holding.

Melecs is a reliable and flexible partner who responds promptly and with outstanding quality, even to short-term requests. Long-standing experience, innovative solutions, global business relations as well as cost-effective production locations enable an excellent price-performance ratio. The high portion of exports in our business activities gives also proof of this: Over the years, we have attained more than 90 percent of our sales with customers outside of Austria.