Tactotek, a company with their HQ located in Oulu Finland, has designed the revolutionary Injection Molded Structural Electronics (IMSE) technology. This technology will help to define electronic products design anew. The design can manage 3D applications and will create solutions which are up to 70% lighter and thinner relative to standard technology. As many as 100 projects are currently under evaluation in such sectors as automotive, aerospace, intelligent clothing and industrial.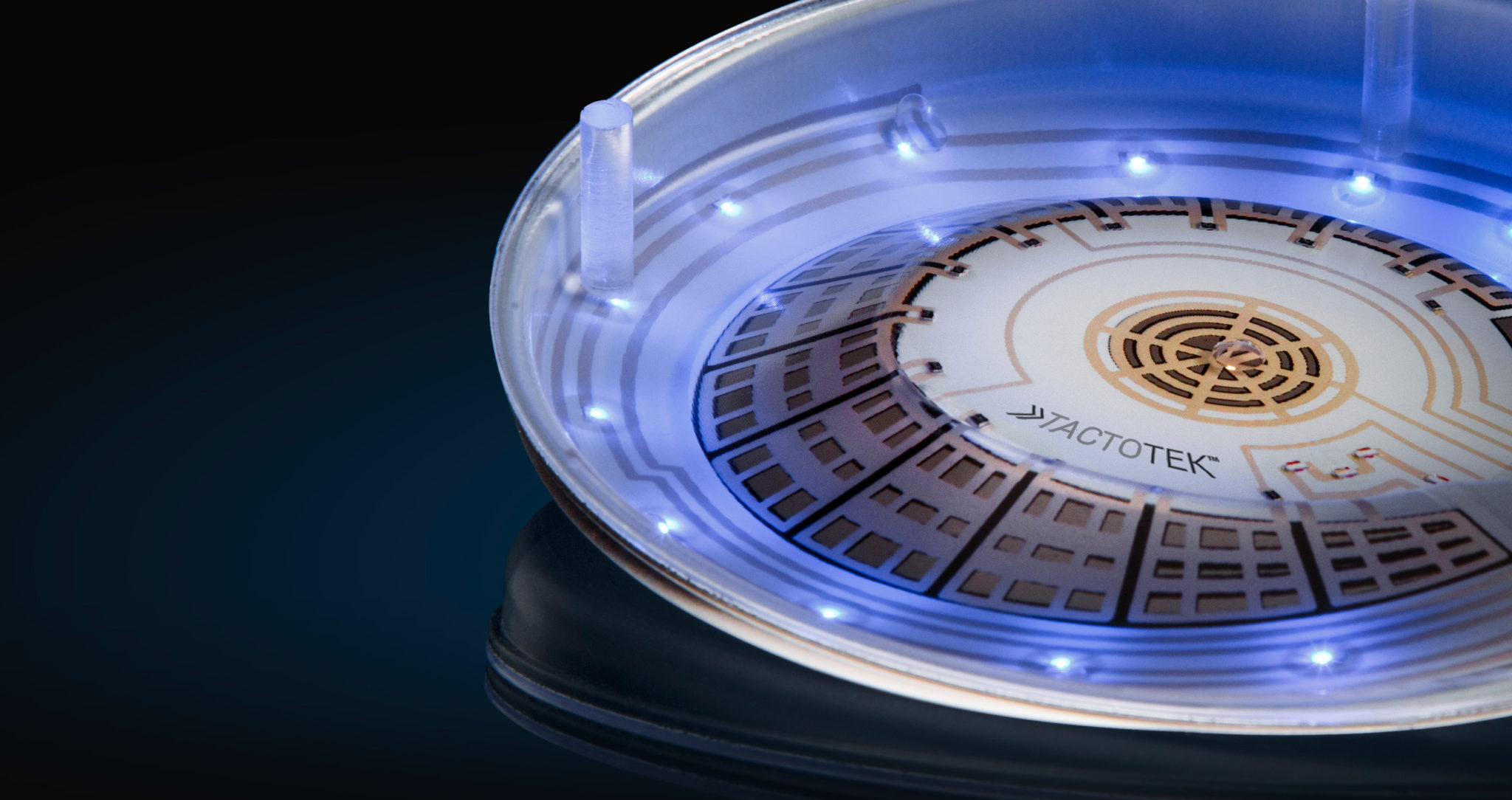 Tactotek has chosen Essemtec as their business partner for the production section of both the pick & place and dispensing solutions. Essemtec will deliver their systems into both Tactotek's own production sites globally as well as to the Tier 1 customers, who will use the Tactotek technology under license worldwide. Current forecasts show that through to 2025 300-400 Essemtec systems will be needed to cover the production demand. Tactotek has partnered with Essemtec mainly because of their willingness to develop features to satisfy the IMSE technology, as well as the capability to use Pick & Place in conjunction with highly advanced dispensing on the same system platform.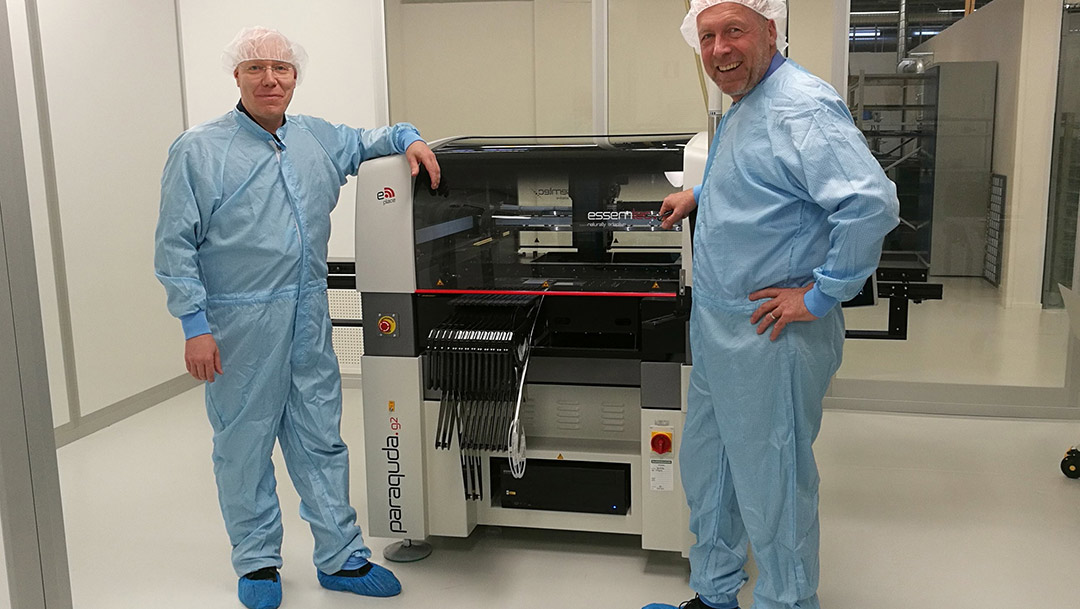 Picture: Tactotek Oulu Factory
Marko Suo-Anttila, Tactotek Director of Technology and Production, (left) and Jürg Schüpbach, Essemtec Director of Sales & Marketing, in front of the Essemtec Paraquda production machine.
______________
For more information visit Tactotek web site www.tactotek.com