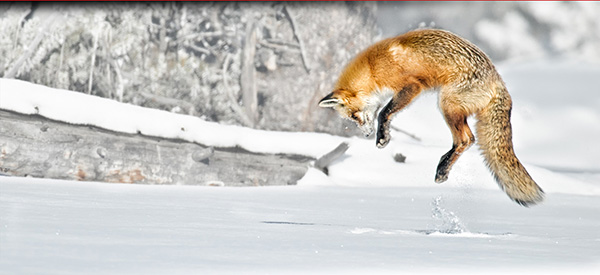 The component of time becomes an increasingly indispensable factor for success within engineering SMEs. The customers want to have their product, from conception to functional sample, in their hands faster and faster; rapid re-design included. So, because they have no assembly facilities of their own, the production of small batches is mainly assigned to EMS companies. How can this dilemma be avoided?
S.E.A. Datentechnik GmbH manufactures demanding technical products and provides solutions in the field of communication and measurement engineering. Their main focus is interdisciplinary system development and production of automated inspection and test systems for different scopes of application.
When they design communication and measurement engineering products, including customer specific developments, they must not only design electronic circuits and assemblies, but, above all, they must produce them quickly. Test and qualification cycles must become shorter and shorter, despite rising complexity. "Technologies such as, for example, the field of autonomous driving or mobile communication, are changing rapidly, so we must produce design samples and small batches within the shortest possible time" says Wolfram Koerver, one of S.E.A.'s managers. The "time to market" is a factor significant for success in today's market".
The rapid development in all areas, from automotive to aerospace to special communication technique devices meant that S.E.A. could no longer compete at the top level, because the production of assemblies and pre-series units were causing a bottleneck. In the past they could assemble the PCB by hand, under a microscope, but with the modern circuits of today this is only possible with high time and staff expenses. To date prototypes and small batches have been assigned to external producers. Outsourcing means that delivery times between 14 and 16 weeks are a problem. Additionally, the timeliness of external EMS providers is also an issue, because they are not so interested in small batch and prototype production.
The manufacturing of electronic assemblies is one of S.E.A.'s core businesses. To solve the "time to market" dilemma the company finally decided to invest in their own PCB production. Most SMEs cannot justify such an investment over a standard "return of investment" model, as the quantities they produce are too small. Instead it must be seen as a whole, within the overall environment of the company's philosophy, and associated with the customer requirements, the competitive advantages against their competitors and cash flow management. "time to market" is a significant success factor in the present technological market conditions.
After the decision was made, they asked themselves in which system they should invest. The SMD pick and place machine is certainly paramount in a production. Tools for PCB printing and the vapour phase soldering system were already on site.
S.E.A. drew up a "must have" wish list. This included such points such as:
Fully automatic assembly of very complex components and SMD sizes, down to 0201
Production with a high component mix with quick and easy changeover
Possibilities to build-up and extend the production both technically and financially, step-by-step
Simple operation and intuitive control of the system over the MMI
SQL database connection to manage the production jobs, assemblies and components and connection to the existing material management system
Expandable to meet the rising requirement of S.E.A. also within the next 5 years
Price-performance ratio
Additionally, the possibility of integrated warehouse logistics was proposed during the evaluation stage. An automated, integrated storage system is of high added value for S.E.A. Up to 1'000 storage positions for SMD reels on a 1.5 m2 footprint allows for a quick set up without long searches for the right components. It guarantees that the right material will be at the right place at the right time; this time advantage will quickly be noticed, due to their high component mix.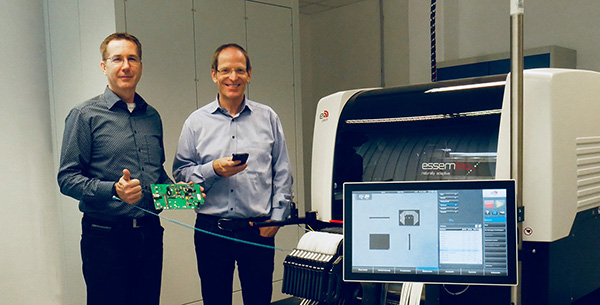 Picture 3: l.t.r. Production Manager Mr. von Berg und CEO Mr. Koerver S.E.A.
During the SMT fair in Nuremberg 2018 they evaluated three or four suppliers. Their decision was made in favour of Essemtec AG and its FOX pick and place machine, together with the Cubus storage system to cover the automated material management.
You can find out more about the FOX pick and place system and the prototype and small batch production under:

__________________________________________________
About S.E.A. Datentechnik GmbH:
S.E.A. Datentechnik GmbH develops demanding products and solutions in the areas of industry automation and measurement. Their main focus is the application and software development for automated inspection, test and monitoring systems for very different scopes. In the laboratory areas and process automation they design concepts for process data records as well as the processing, implementation and connection to superordinate data management systems. They have large companies and research institutions as their customers, as well as small and medium-sized enterprises, from almost all technical sectors. S.E.A.'s offerings range from requirement analysis through to implementation, as well as consideration of important issues, such as maintenance and customer support. S.E.A. is a long-time Alliance Partner of National Instruments and many of their solutions are based on National Instrument technologies. www.sea-gmbh.com