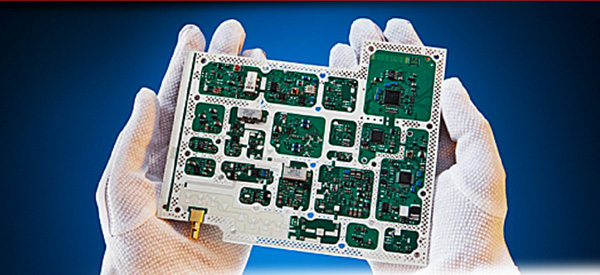 Rohde & Schwarz operates one of Germany's most recognised electronics manufacturing sites in Memmingen. For over 30 years the company has made continuous advancements in efficiency, technology and quality, especially in SMT production. When it comes to optimising the respective processes, new technological requirements and the reintroduction of dispensing or jetting adhesive and solder paste are at the top of the list. Essemtec supported Rohde & Schwarz in facing this challenge and delivered one Tarantula dosing system each to the customer's plants in Memmingen and Vimperk. This report details the use of the state-of-the-art jet and dispensing processes in the manufacturing operations at Rohde & Schwarz.
Image 1: Rohde & Schwarz printed circuit board
More than 300 different devices are manufactured at the Memmingen plant for customers all over the world. Most of them are configured in accordance with the specific customer's needs – the hardware options alone include over 3,000 different assemblies. The product range at Rohde & Schwarz extends from mobile radio measuring devices and radios for secure communication to solutions for radio monitoring and location. Despite a wide range of technically demanding production requirements, the Rohde & Schwarz plant in Memmingen began evolving into a one-day manufacturing plant in 2006. Modern lean methods and tools were introduced for this purpose. The results are impressive and were achieved via process optimisation, the systematic application of Heijunka, productivity gains in the workplaces and the implementation of improvement ideas from employees, as well as supplier integration. In automatic assembly, the throughput time has been reduced by 85 per cent to 36 hours over a period of four years and the error rate in SMD production was slashed by 75 per cent. Setup times have been simultaneously reduced and batch sizes further minimised. This has more than doubled the number of machine and equipment changeover operations on the placement line to over 9,000 changeovers each year.
The firm's investment in state-of-the-art, highly flexible dispenser solutions should also be seen in this light. Up until now, adhesive dispensing tasks on the production lines were handled using upstream stencil printers.
The development of modern, technically advanced assemblies, however, has resulted in new requirements for a combined gluing and soldering process in SMD assembly. Due to the increased demand for this process, the goal was to reduce manufacturing costs through improved automation while safeguarding the company's high quality standards. For this purpose, an automatic dispenser for adhesives and solder paste was integrated into the Rohde & Schwarz line. Further requirements for this system were Industry 4.0 readiness and the ability to communicate both horizontally and vertically with the existing systems at Rohde & Schwarz. Due to the small batch sizes, it also had to be possible to carry out changeovers without operator intervention.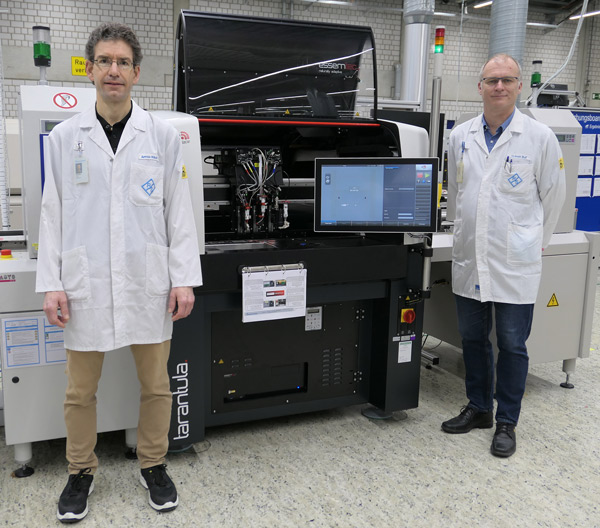 Image 2: From left to right: Mr Käufler and Mr Ruf, project and technology managers at Rohde & Schwarz
After an intensive market evaluation, Rohde & Schwarz opted to purchase a Tarantula from Essemtec. The selected machine has already been in service for several months now. The process improvements and cost savings achieved in this short time have reaffirmed the team's confidence that they made the right decision. The high jet speed of the Essemtec Tarantula has considerably reduced the cycle time of some assemblies, making it possible to reduce the production time for the entire SMD line. The ability to upgrade three different dosing processes simultaneously also ensures a high level of flexibility when combining different processes. For example, adhesive and solder paste can be dispensed in a single step. The wide variety of available dosing valves is ideal when it comes to selecting an optimum valve for specific applications. By combining dispensing and precise SMD assembly, the production team in Memmingen also successfully manufactures highly complex microelectronic components automatically on the assembly lines, which ensures flexible and scalable production.
Working together with Essemtec's technical specialists, the process specialists at the Memmingen plant have continuously developed the jetting of solder pastes, which in turn has increasingly opened up new potential fields of application. The modular design, open interfaces for integrating third-party modules and upgradeability to Industry 4.0 all make the system a future-proof solution with which Rohde & Schwarz is well equipped for the dispensing requirements of today and tomorrow.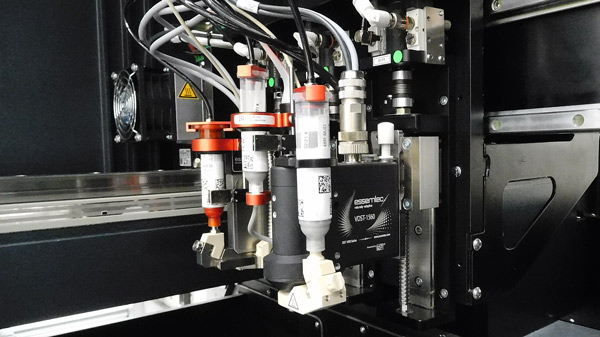 Image 3: Rohde & Schwarz Tarantula dispenser with solder jet printing valve, adhesive jetting valve and screw dispenser.
Author: Maximilian Klingshirn, Head of SMD Assembly , Rohde &Schwarz Memmingen
_____________________________________
About Rohde & Schwarz
The independent technology group Rohde & Schwarz, which is based in Munich, Germany, develops, produces and sells a wide range of electronic capital goods for industry and government customers. It focuses on solutions that contribute to a safer and connected world. The company has divided its activities into four business sectors: metrology, broadcast and media, aerospace, defence, security, and networks and cybersecurity. As of 30 June 2020, the workforce totaled around 12,300 employees, and sales in the fiscal year 2019/2020 (July to June) reached EUR 2.58 billion.
About Rohde & Schwarz Memmingen
The Rohde & Schwarz plant in Memmingen has become the Group's largest production site for equipment and systems. The plant also offers electronic manufacturing services (EMS) for companies in the aerospace, basic research, medical technology and automotive sectors. The workforce consisting of more than 1,500 employees is responsible for the development, manufacture and delivery of products, as well as for testing technology. Rohde & Schwarz Memmingen is also a leader in microelectronics manufacturing. In addition to all standard processes, it also offers specialised processes, such as vacuum soldering and thermo-compression flip-chip bonding.