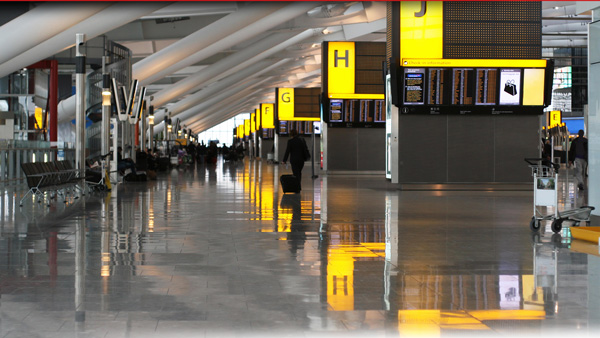 PAV GMBH Otterfing specialises in the research and development of systems of fire protection systems, as well as alarms and evacuation in the security technology field. This SME Company is one of the market leaders in some of these areas too.
Until 2018, 100% of SMD production was outsourced to EMS companies. Three years ago they started a project to bring their entire SMT production, warehousing and logistics in-house with an in-line system. We interviewed Technical Manager Richard Seitz, who was also the Project Manager for "New SMT production line", about the reasons behind this decision and their experiences.
Mr. Seitz, PAV GbmH is known in the market as a developer and supplier of high-quality systems in safety technology. Production is not really a core business for you, so what motivated you to make this high value investment and set up a complete SMT line?
Mr. Seitz: Until to now, everything had been manufactured externally by EMS companies. First and foremost, the focus was on investing in our independence. Better time to market, massive quality improvement and cost savings were also critical points. For example, we had to produce large batch sizes in order to get a reasonable cost framework with the EMS. However, this resulted in higher in-house storage costs. With our own production it is now possible to produce the perfect batch size, which for us is an average of 50-80 pieces. We also achieved a clear improvement in quality. We are now able to deliver fully tested printed circuit boards in less than 14 days. This is an enormous step forward compared to the 8-12 weeks provided by the EMS companies. The whole PAV team is completely new to SMT production and without any experience. One of the goals of the management was to have the know-how in the company and to ensure a closer connection between development and production.

There are many suppliers of SMT systems on the market. What made you decide for an Essemtec line?
Mr. Seitz: We received excellent support right from the start. The advice and help with questions or ambiguities was extremely satisfactory throughout the entire process. Of course, there were a lot of questions, as an entire process line with an integrated logistics system was to be procured. The proximity to Paggen, the Essemtec agent in Bavaria, certainly contributed to the fact that we felt so well taken care of early in the project.
The machines, combined with the entire production and logistics system, convinced us through comparison in the market.
Our managing director, Mr. Hackl, had an impressive experience with the functionality of the Essemtec machines at a trade fair; he put a full cup of coffee on the machine, fully expecting the vibrations to cause one or two drops of coffee to spill - far from it! The sophisticated technology of the Essemtec Epomec machine frames and the innovative linear motors absorbed the vibrations so greatly that the coffee remained perfectly still in the cup. This extremely surprising experience made a lasting impression on Mr. Hackl, and convinced him of the technology used.
The line has now been in operation for several months. What were the biggest problems for a newcomer bringing an entire SMD production in-house?
Mr. Seitz: In the end what it meant to relocate an entire production facility to in-house only became clear to us afterwards. The whole factory infrastructure had to be assessed in order to install a line. For example, floor loads had to be considered and room climate had to be adjusted; these factors, and the fact that nobody really knew what to expect, posed a big challenge for us. Paggen and Essemtec played a central role in helping us achieve this.
What would say to a company who are also playing with the idea of bringing SMT production in-house?
Mr. Seitz: Definitely visit a similar company; build and maintain contacts with users who also rely on in-house production. In this way you can exchange of ideas to ensure that nothing is forgotten as then, if any concepts and details have been initially overlooked, they will be picked up on.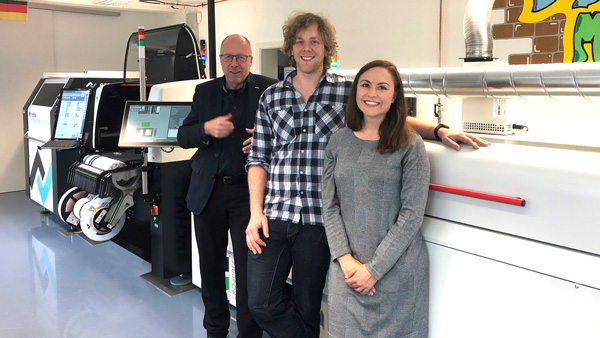 From your point of view and your experience, is it really worthwhile for you, as a development company, to produce your own goods?
Mr. Seitz: It's worth it! We have achieved all our goals and are already producing more cheaply than with outsourcing. We have received an enormous knowledge boost and have full control of the entire chain, from development to the finished product. We were producing just one week after the installation. The excellent Essemtec software, the simple procedures and the very good training were certainly huge advantages. Our expectations have clearly been exceeded and today we can also say that, with Essemtec, the right products and the right partner was chosen to realise this complex project.
What was your experience with the supplier, Essemtec, like during the evaluation phase as well as during the construction and commissioning of the line considering PAV had no experience in electronics manufacturing?
Mr. Seitz: The whole thing was uncomplicated. All the people we had contact with were very sociable, and we were always helped very promptly. Since we didn't have any previous in-house production we didn't have any clear expectations, so open and honest advice and communication was crucial. We had to rely heavily on the supplier and were fully supported. From our point of view we can only recommend the participating companies, Paggen and Essemtec.
__________________________________________________
About PAV GmbH:
You can find more information at http://www.pavgmbh.de/