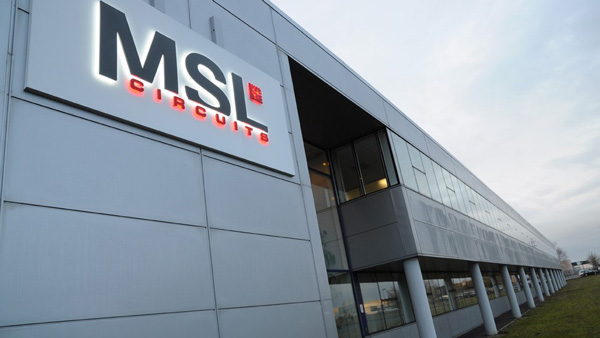 The MSL Circuits site in Meung-sur-Loire, France, is a key facility belonging to the ALL Circuits group, the seventh largest European Electronics Manufacturing Services (EMS), and the second largest factory in France. MSL Circuits serve the tier one companies in the challenging automotive sector. To remain up-to-date and produce the leading edge PCB's demanded by their clients they needed to incorporate a glue dispensing operation into a high volume production line.
Back in 2017, MSL Circuits started a thorough market evaluation of all possible solutions available to meet such a challenge. The SPIDER dispensing system by Essemtec AG was finally selected. Essentially such a high-volume industrial production environment required not just a piece of equipment but a complete solution, including integration, traceability and reliability. Therefore, it was not just the platform which was key in winning the contract; the jet integration, powerful software and Essemtec's process know-how were also instrumental in robustly meeting MSL Circuit's specifications.
Testimonials:
"With the newly introduced jet glue dispenser SPIDER, we have been able to convince ourselves, through thorough evaluation tests, that this solution matches our current challenges. Essemtec AG with his distribution partner Seica, also revealed themselves to be a strong and supportive partner, which is a mandatory requirement for any AVL process." – Alain Picault, Head of SMT Process & Equipment Director of Operations MSL Circuits.
__________________________________________________
About MSL Circuits:
MSL Circuits is a major manufacturing site for the French ALL Circuits group, a leading player in the Electronics Manufacturing Services (EMS) arena. MSL specialises in leading edge products for the automotive industry. https://www.mslcircuits.com/