At Productronica 2017 in Munich Essemtec will present the world premiere of Puma. MAL Effekt Technik GmbH (MAL) is the first company to have ordered Puma with the option to assemble PCBs of the size 1,800 mm x 610 mm – and all months' before the market launch!
Markus Vockenroth, owner and Managing Director of MAL Effekt Technik GmbH, explains in an interview how he took a garage factory to a prosperous medium-sized company specialising in LED production and why he is so sold on Puma.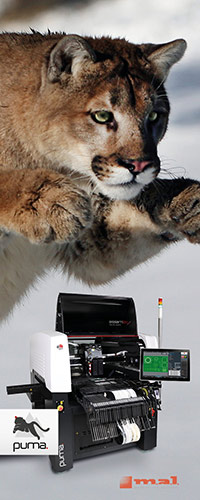 Ess.: Mr. Vockenroth, last month, MAL moved to a brand new, 6 million Euro state-of-the-art plant. What is your recipe for success? How, in just 20 years, did you develop a garage factory into a company with 65 employees that asserts itself outstandingly in the difficult LED products market and is still growing strongly?
Mr. Vockenroth: Twenty years ago, when I was a young man, I wanted to go into business for myself at all costs; I never envisaged a nine-to-five job for me. We started with the installation of the electric infrastructure for discotheques, as lights had always been a fascinating subject to me. When a big lighting manufacturer went bankrupt we bought out their whole stock and started to provide their customers with service facilities. Then, owners of baths came to us and asked for their slides and pools to be professionally illuminated. However, underwater lights had a big problem; every year they had to be maintained and they were not durable. They frequently had to empty the whole pool. Then we heard of this new technology called LED, and so we started to install LEDs when nobody else was. We immediately saw the immense potential and after a short time we committed ourselves completely to the LED technology. This was around 2002; we were real pioneers and sometimes had to pay a lot of apprentice's dues. However, the hard work and the courage to do something that no one had ever done before paid off and ultimately led to this exceptional healthy growth. So, we bet on the right horse.
ESS: What challenges do you face today to survive in the LED market – especially against the Asian providers?
Mr. Vockenroth: We produce only very little bulk commodity; it makes absolutely no sense to compete against the Asians. The LED market is huge and still growing. We specialise in complete customised solutions for OEM and EMS. At the same time, we set on a high production perception. We have two SMD lines from Essemtec and several machining centres for the mechanics. So, we do everything under one roof - from the controls to the cooling elements. For example: LEDs that aren't bulk commodity can be difficult to assemble; they can stick, have unusual forms or light domes that cannot be touched. One must be well schooled in the process. We decided to produce the exhausters for the SMD machines ourselves. Essemtec's software also gave us the option to define them ourselves. We have taken our years of experience and applied this know-how for the benefit of our customers. Therefore, in most cases, Asia is not an issue. Of course the price is important, but usually not critical.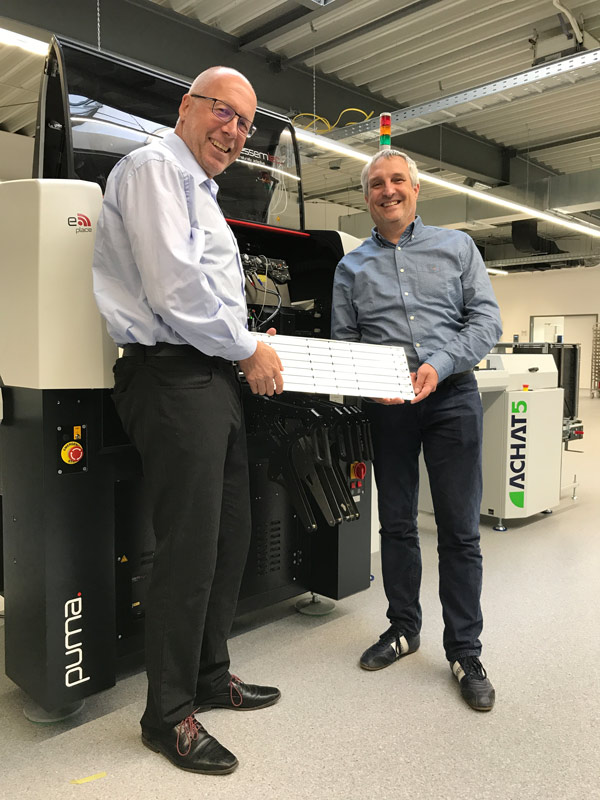 Picture 2 Jürg Schüpbach Essemtec and Markus Vockenroth CEO m.a.l effekt in front of the new Puma
ESS: What has been your best business decision since you started as an entrepreneur?
Mr. Vockenroth: To believe in the visions you have, and to realise them together with a partner like Essemtec.
ESS: What's your advice for young people who want to become freelancers?
Mr. Vockenroth: When you want to be a freelancer, you need courage and stamina and you must work hard. You should find a niche market and do not try to do what many others are already doing just to get a piece of the cake there.
ESS: For many years you've been assembling with Essemtec systems of different generations. What was the reason you ordered the very first machine of a new concept that isn't even on the market yet?
Mr. Vockenroth: We are still expanding and needed a third SMD line. Very long PCBs of up to 1.8 m will be, in my opinion, a requirement in the long term. Adhesive processes are finding their way into production more and more. Solder paste jetting on very long boards is becoming a requirement too. That's why we need a good dispensing solution on the pick-and-place machine. With these specifications, we had a look around at SMT Nuremburg 2017. Essemtec presented us with FOX, the little brother of Puma, and the concept convinced us. The platforms are, apart from the size, identical. The only problem was the PCB size; Puma fulfils all our requirements. We are very pleased with Essemtec and our two Cobra lines run perfectly. The new Essemtec strategy is good and viable. We were confident and there was no reason not to invest in this new platform ahead of its release schedule as they were already running at Beta sites. Essemtec is still optimising the old systems as well; our two Cobra assemblers got new software in summer that increased the real mounting performance over 25 %. That's what I call innovation!
ESS: What do you like most about the Puma concept?
Mr. Vockenroth: The new Puma concept wowed us immediately. On the same machine we can produce prototypes and, crucially, we can also assemble with a high performance rate of 15'000 cph. Plus, with the long board option, we have the possibility to jet dispense and mount PCBs up to 1.8 m. This extreme flexibility is probably unique in the market; we can expand either within the Puma unit itself or with additional modules at any time. This machine has been producing for a few weeks now and our high expectations have been fulfilled. Because the concept had already been proved in the market by FOX, we can say that there is no risk to the customer.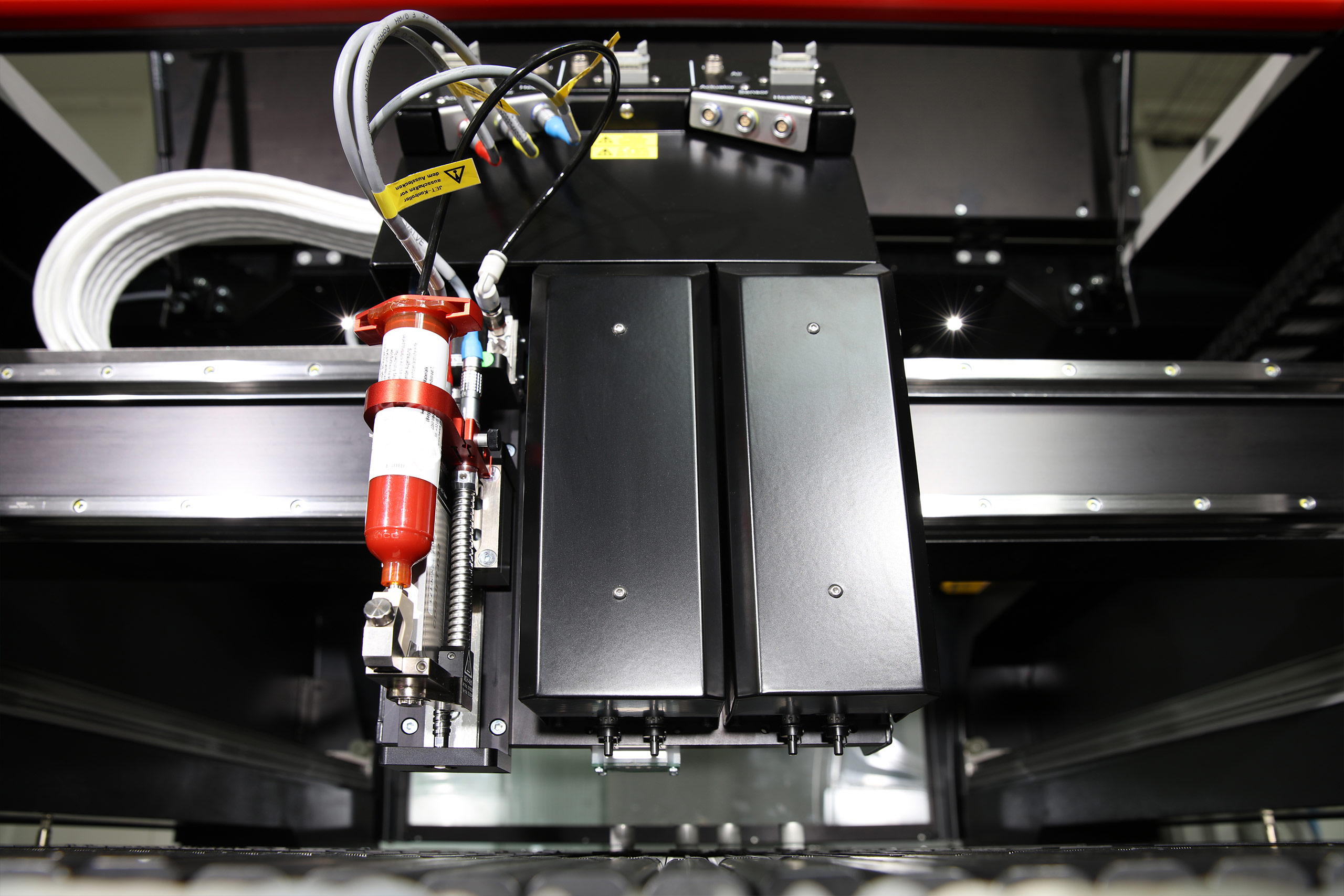 Picture 3: The Puma configuration at m.a.l with 4 Pick und Place heads and a jet dispense unit for solder jetting
The interview was conducted by Paul Joseph, Area Sales Manager, Essemtec AG
_________________
The modern.art.of.light. – or m.a.l. for short – stands for more than 20 years of experience and well-developed technology in the field of high-performance LED concepts and efficient LED lighting systems. www.mal-effekt.de/