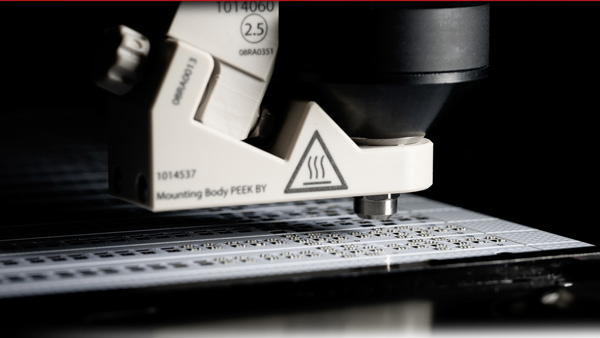 Lumitech Manufacturing Services builds LED modules based on surface mount (SMT) and chip on board (COB) technology. Within the Lumitech Group, Lumitech Manufacturing Services GmbH holds the position of a manufacturing service provider for the construction of prototypes right through to serial production of LED light sources. Lumitech is a beta site user for the new Essemtec Archerfish solution to test Solder Jet printing and other dispensing applications in this high-tech environment. The strategic decision to build SMT module manufacturing capabilities within Lumitech has significantly reduced the lead time for prototyping and small production batches.
The Archerfish technology offers us a decisive advantage for modules requiring process combinations of COB and SMT. Jetting technology is used to apply the solder paste contact-free to modules already fitted with semiconductors.
Due to the increasing demand for prototypes and small batches, in combination with the LEDs available on the market with different form factors, we were looking for a solution that offers the necessary flexibility to process them at short notice.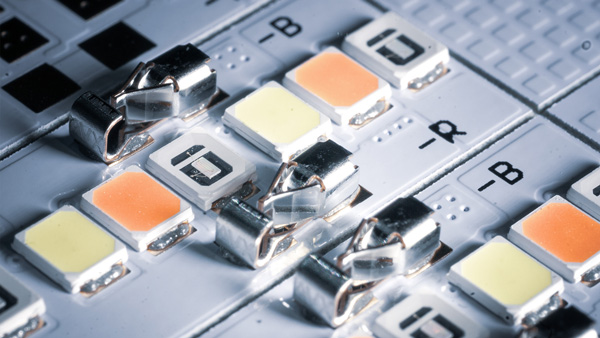 Picture: High Tech LED product for medical technology
The benefit of the new jetting technology is that a wide variety of LED form factors within a light source can be provided with the necessary paste volume in a targeted and contact-free manner.
The changeover time for small, recurring batch sizes of different circuits is almost zero with jetting, and has clear advantages over a conventional stencil printer.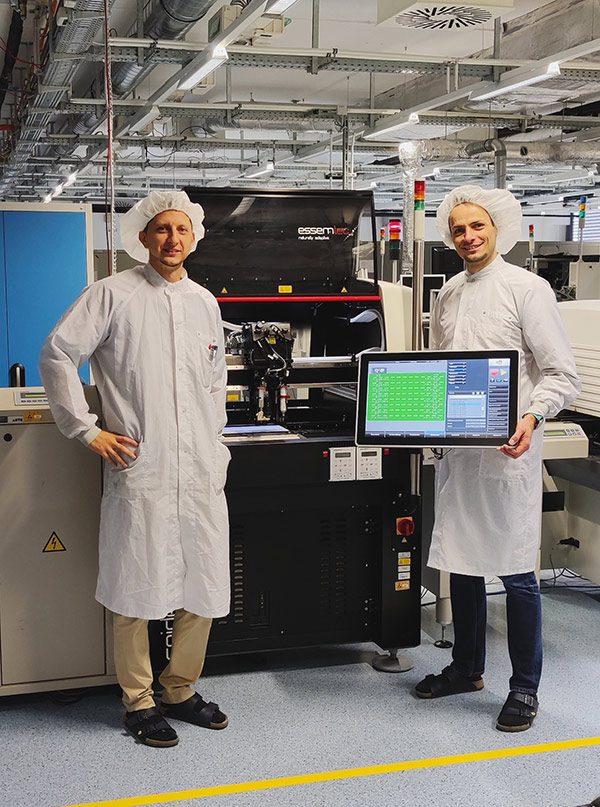 Picture: Christoph Krenn and Jürgen Knaus in front of the Spider with solder paste jet printing and adhesive jetting configuration in combination
In the past, prototypes and small batches were produced manually and semi-automatically, so the skill of the employee was a determining factor. Due to the fully automatic production of prototypes and small runs right from the start, batch sizes of several 100 modules can be implemented with guaranteed reproducibility right from the prototype phase.
"Our goal was to evaluate a system with a technology that is able to print COB modules without contact, can be easily adapted to different circuit designs and can apply a wide range of dispensing volumes," explains Jürgen Knaus, Technical Director.
This same service is also available to interested companies outside the Lumitech Group.
Essemtec's Archerfish Solution has fulfilled the beta site objectives for us and has also proven to be very effective in terms of process quality and system flexibility. Dot sizes up to 200um and 2nl volume were jetted. We have adopted the system with full confidence.
Video - Unique Archerfish Solution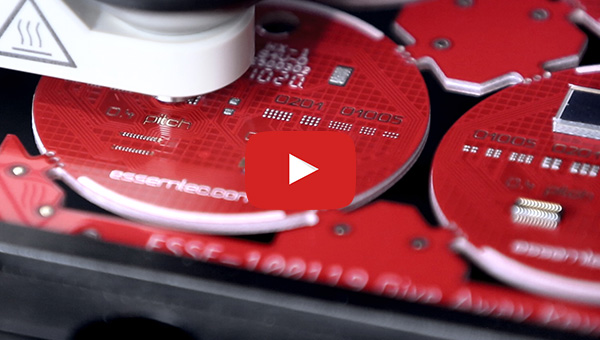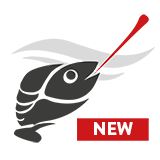 _______________________________________________
About LUMITECH:
"We have been revolutionising light for over 20 years "
Working today on tomorrow's sustainable lighting technologies; LUMITECH has been committed to this principle since its foundation in Jennersdorf, Austria, in 1997. Together we successfully develop and deliver the most innovative lighting solutions for our OEM customers. These help them to differentiate themselves, improve their image and brand and expand their business in the long term.
LUMITECH stands for best white light quality, high colour rendering, special colour locations, high efficiency, 100% reliability and maximum flexibility. To meet these high-quality standards, we rely on exclusively European production.