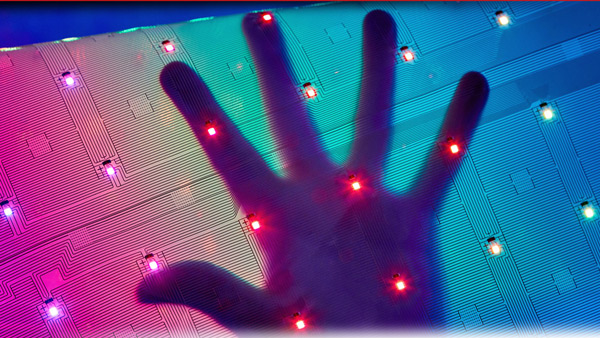 LightnTec is a solution provider that creates immersive spaces to guide, inform and entertain people in real time. In a world first, it has developed and patented an intelligent foil for this purpose: ledTec.flex | wallpaper P50 |banner P37 | display P5. These video-controlled LED foils are wafer thin, ultralight, flexible, cuttable and bright. In order to optimise production in Karlsruhe, this product is now being processed with Essemtec's support in just a few process steps, thus ensuring that the product can be manufactured cost-effectively, in high quality and in Germany.
Mr Jakobs, Production Manager at LightnTec explains: "It was only when we began discussing our requirements with Essemtec that the ball started rolling for us to develop the process together. We achieved a very positive result."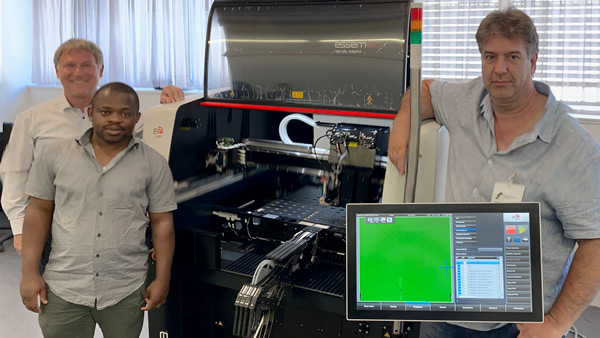 From left: Lutz Nehrhoff v. Holderberg, Steve Abissi and Stefan Jakobs of LightnTec GmbH.
________________________________________
About LightnTec GmbH:
The innovative high-tech material ledTec.flex is a high-performance monitor foil, which is manufactured in Karlsruhe with the support of Essemtec. It can be easily used both indoors and outdoors. This pixel-controlled LED foil is wafer-thin, ultralight, flexible, cuttable and bright. The digital LED foil is controlled with pixel-controlled LEDs, similar to a flexible monitor, to dynamise light on a wafer-thin foil. The application areas for this technology include architecture, retail spaces, hospitality and transportation. As a result, LightnTec fills the gap between analogue lighting solutions and high-resolution displays. [ Video link ]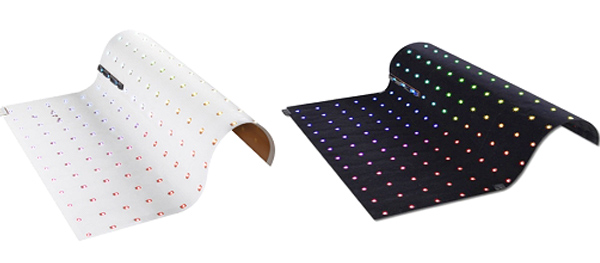 Source: LightnTec, © Osram, Traxon
LightnTec produces the LED foils via a fully-integrated process in Germany. The company thus incorporates all customer requirements for high quality, fast response times and short delivery routes into an attractively priced overall solution.