Essemtec will give their worldwide premier of "Puma" at Productronica 2017 in Munich. The medium-sized Swiss EMS company KUBEG has recently been testing this state-of-the art multifunctional pick and place system at their beta site over the past few months. Mr. Egger, director of KUBEG, explains in an interview how the company sustains its position in the difficult EMS market and reports on his experiences with "Puma" from Essemtec.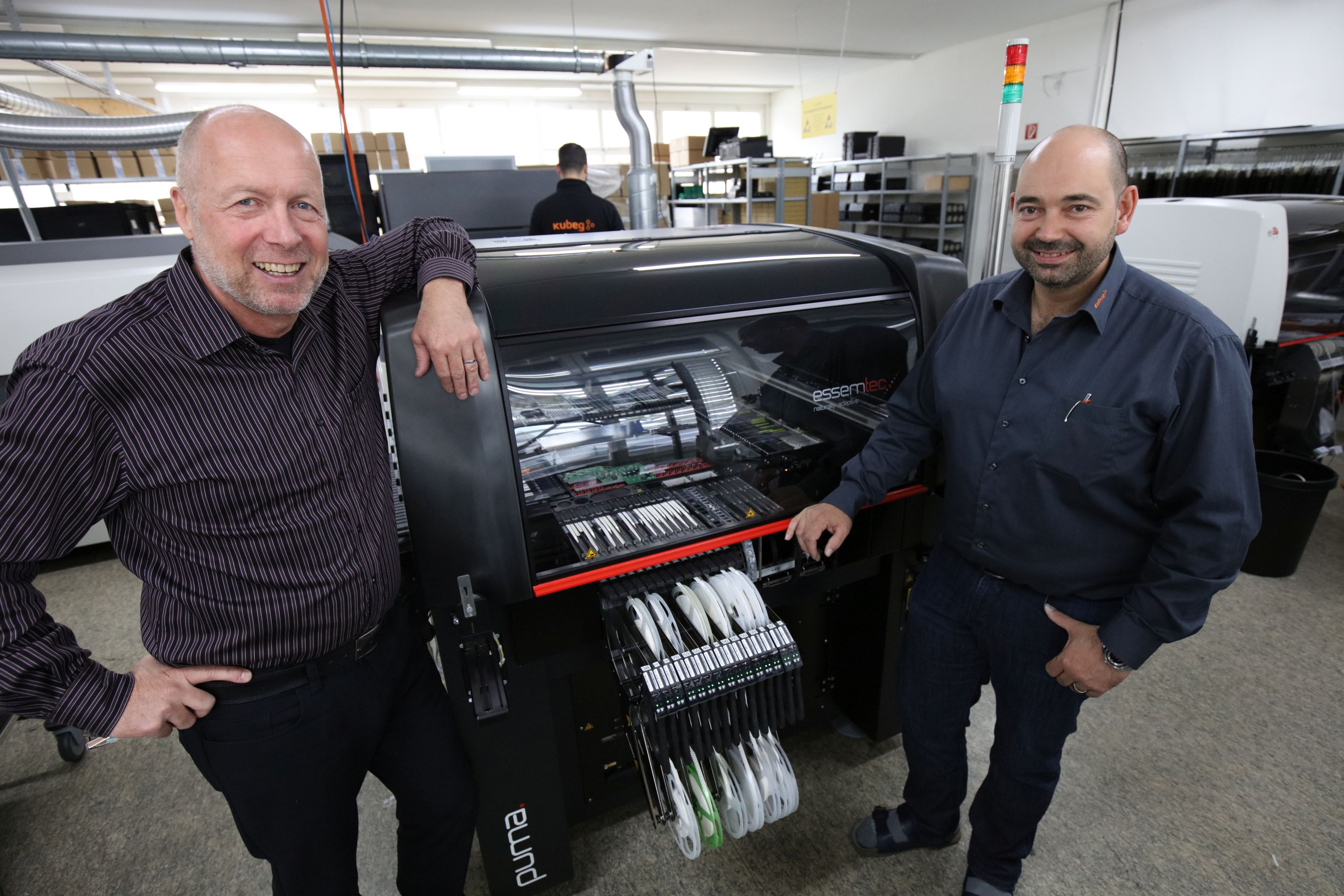 Picture 1: Jürg Schüpbach, Sales Manager Essemtec, and Mr. Egger, Director of KUBEG AG, in front of the beta site "Puma"
ESS: Mr. Egger, the EMS environment in Western Europe, and especially here in Switzerland, are proving to be difficult; the margins are dropping and there are still a lot of EMS companies migrating to Eastern Europe. How does KUBEG confront these problems, and what is KUBEG's recipe for success?
Mr. Egger: We've had to change massively over the past few years and we've had to constantly adapt ourselves to fit the market; the ones in the EMS business who don't do this will soon be punished. A company like KUBEG must be in a position to massively invest and to also automate the work-flow and processes. This requires sensitive strategical planning, as well as a corresponding Cash Flow Management. We did our homework thoroughly; for this reason we could keep our margins on a high enough level to guarantee our long-term survival. Another recipe for success is the locating of niche markets; there are many start-ups and small companies bringing amazing products on the market. You must find each other, because such companies depend on competent and strong electronic service providers. As an example: There is the young company PetTracer, "Humans love their cats", the founders said to themselves. So PeTracer designed a GPS collar for cats so the owner always knows where their pet is. They developed the detection concept over both Bluetooth and GPS. Therefore, over a smart phone, tablet or computer you can see where your cat is at any time; it can't get lost anymore. The company tried to produce in Asia, but problems with logistics and quality were too big. They finally came to KUBEG, because here both the price-performance ratio and the human chemistry are suitable. We can cover everything, from the prototyping to a mass production of 30'000 GPS collars per year. Furthermore, the company structure is critical too, no EMS company can allow a "water head" – certainly not with the margins in today's market. With our highly flexible matrix structure of 30 employees we are set up super lean.
ESS: Is a portfolio mix of both EMS and self-made products a good option?
Self-made products can be a mainstay, but EMS customers don't like to see it. On the other side, because of our lean structure synergies become possible that have positive influences on the company. However, if you are considering an in-house product you should found a second company and clearly divide the two businesses; like many other decisions you must calculate what's optimal for the company.
ESS: Is the EMS market a cut-throat market?
Electronics still have an immense growth potential; just look at the LED market. There are so many new ideas from start-up and engineering bureaus. My experience is that the "cake is still growing". Anyway, if you are doing it right you can bake your own cake, even as an EMS.
ESS: What is the deciding factor to win new customers?
You need a flawless reputation and a good performance, digital media is very important too. In the end, word of mouth recommendation is the deciding factor. You must also behave with absolute honestly at all times.
ESS: How do you confront the dropping margins? Where is it possible to compensate?
There is only one answer: Automation and adaptation of the structures.
ESS: KUBEG has had Essemtec prototyping machines in the field for many years. Midrange machines were bought from Hanwah/Samsung. Why did you agree to test and challenge the new prototyping/midrange solution "Puma" on the beta site?
For ten years we have been producing on Essemtec machines. One year ago we invested in the new platform generation and ordered a FOX; FOX is a milestone and runs very well. We are growing very strongly and therefore will have to invest in new line. Essemtec gave us the chance to test an alternative in the midrange field – a module that can also run efficient prototyping production. Furthermore, it's very important to us that the concept "expandable in any direction" works really. We don't know where we will be in three years, but the "Puma" offers many possibilities to grow with us. We have just such a case at the moment - A customer has a big project in which dispensing is needed; normally an EMS must give such profitable business away and this in turn creates the risk that the customer will ultimately transfer their whole production elsewhere. With the new Essemtec platform we just retrofitted a dispenser with the plug and play function. Before now we couldn't discuss dispensing, but now we can serve the customer quickly and keep him with us. That's what I call long-term investment security.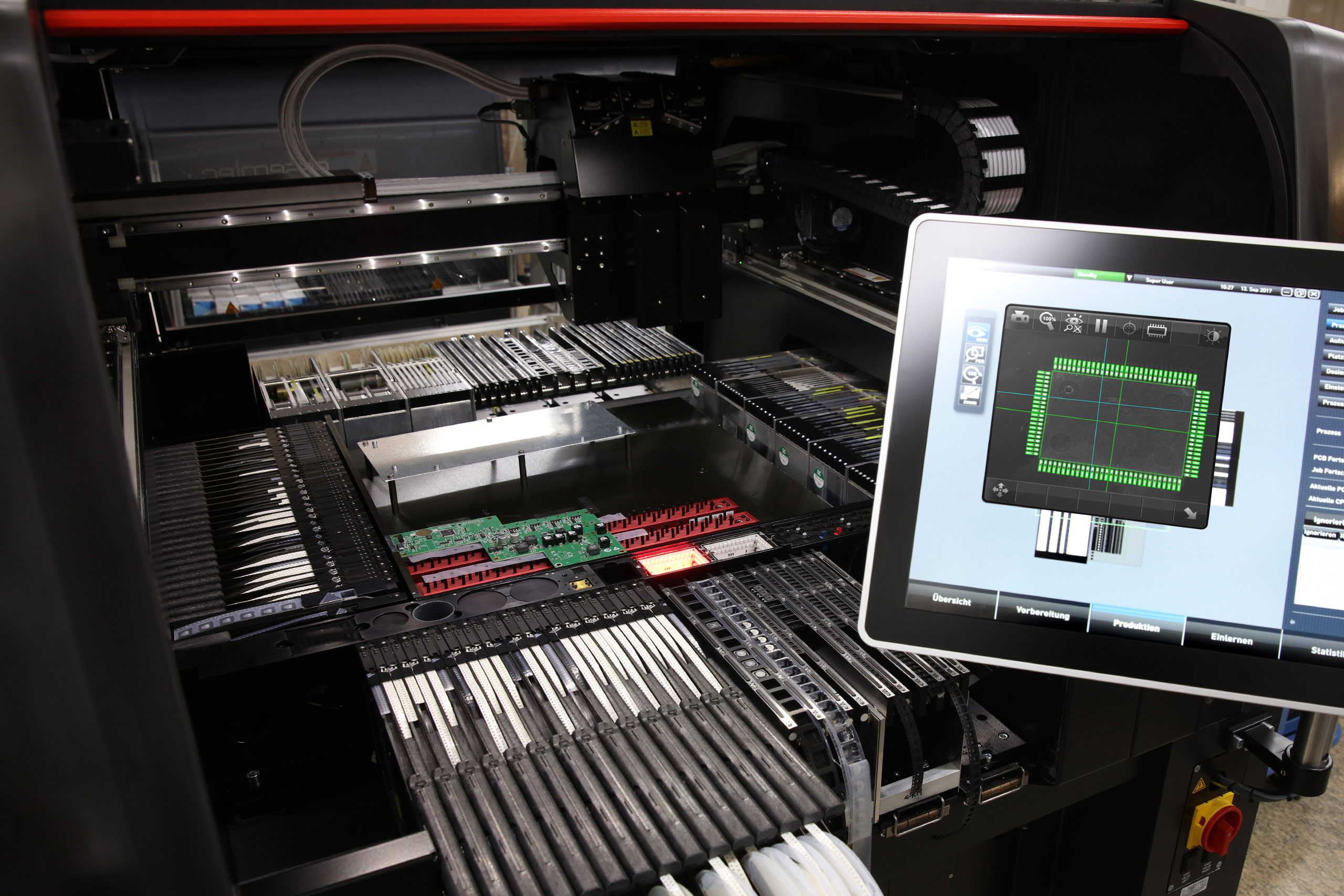 Picture 2: "Puma" as a stand-alone solution at KUBEG, upgraded to a high flex machine with 280 feeder positions, 18'800 cpd/h IPC and with a board dimension of 560x610 mm
ESS: After four months testing in both a highly flexible environment and high-performance production what's your conclusion?
This machine is a real all-in-one solution and a technical eye-catcher. Prototypes, functional models and high volumes all have different requirement profiles. "Puma" covers them perfectly and also offers the dispense process option too. Essemtec is, in my experience, the first company who has covered this need. This development track is the right strategy. It dramatically increases efficiency to have only one machine platform and one database in production and to able to use them for both PCB prototyping and mass production. This is cash money.
ESS: What do you expect from your systems provider in the future?
Service and machine quality is most important; the machine must run non-stop, and a failure is always a drama! A close rapport with the customer concerning future enhancements, and listening to customer feedback is also vital. Essemtec's strategy suits me; the company learned to concentrate completely on their core business and to listen to their customers. Their strategy is clear and plausible. I hope together we can move forward towards a successful future.
The interview was conducted by Paul Joseph, Area Sales Manager Essemtec AG
_____________________
More informationen about: Kubeg www.kubeg.ch