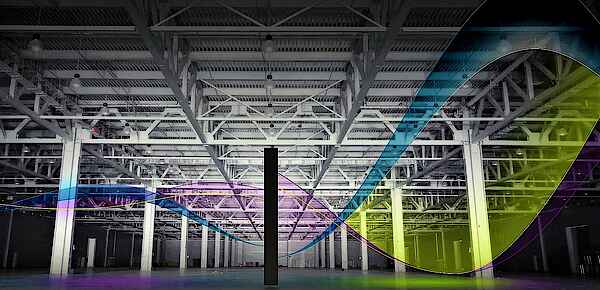 E-REON BV, located in Rhoon, (NL) is a world-class leader in the design and development of High Power RF/Microwave hardware (modules and systems) for industrial, commercial, aerospace and defense markets. Many of their clients are world-renowned companies who rely on E-REON to help them further innovation in this market segment. The company just invested, for the first time, in a rapid prototype centreincorporating Essemtec Fox MFC equipment.
E-REON focuses on a very wide range of applications; from passive modules for aerospace and defense, to RF heating solutions for industrial and medical applications, as well as fully customised turnkey solutions. All have one thing in common: highest quality and reliable electronics.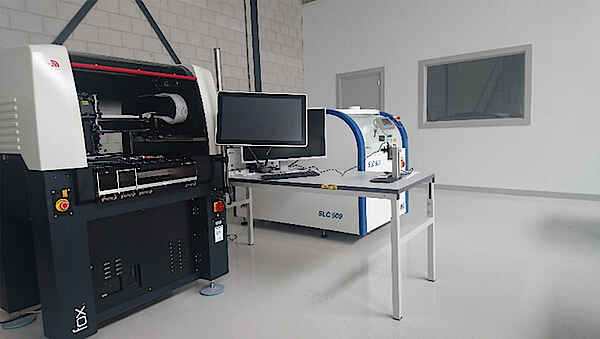 Picture 1: New Fox MFC pick & place system and an IBL vapor phase
In demanding high-end quality markets such as these, time to market and fast response to changing requirements are of the essence. In order to make sure that the company stays on top of the game it has recently invested, for the first time, in a rapid production centre with a FOX MFC with dispenser at the core.
"Before this investment we were dependent on external companies to produce our prototypes", says Andreas Koroulis, owner of E-REON. "This was adding logistical stress, and was prohibiting us from optimising our DFM practices. An additional challenge was the complexity of our assemblies that requires placement of components into cavities, such as inside cases of metal backed PCB's. Time to market is also a huge factor; the delivery times from the EMS companies became longer and longer".
Since the implementation of the rapid prototyping centre the company has been able to drastically reduce the time to market as well as increase its process engineering knowledge. This in turn helps the quality of their future designs and innovations. The company's customers now have the unique possibility of having both their development and production with the same supplier.
"Thanks to our production machines we have managed to bring the assembly time down to two days. In contrast the outsourcing of complex PCB assemblies requires a turnaround time of between 30 - 45 days; and this is for every design reconfiguration" states Andreas. "The flexibility in programming the Essemtec FOX and its capabilities in operating in a 2.5D placement and dispensing environment has driven us to almost abandon any manual soldering, even for small and simple PCB prototypes. At the same time the machine can be configured for serial production and generate revenue for the Company, something we were initially hesitant to offer in our portfolio of services, but which has now become a significant part of our business."
As well as the placement challenges, the soldering process also required a solution for soldering high mass components into cavities and DBC solid copper back plates to PCB's. This challenge led the company to the IBL vapor phase machine, which from the very first test gave perfect soldering result.
Some of the high complex boards and solutions produced by E-REON: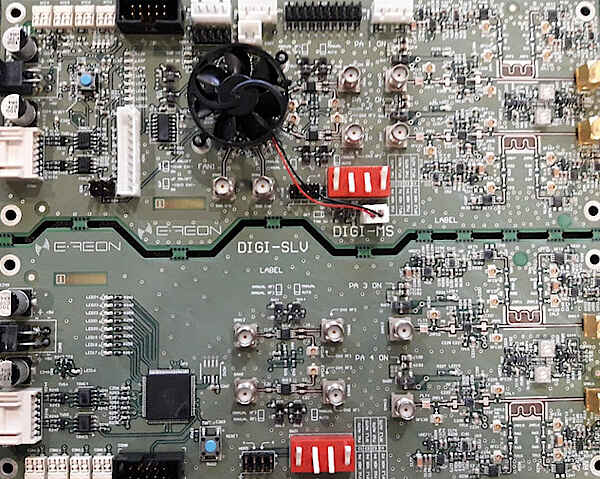 Bild 2: Tri-band quad channel exciter for industrial heating (850 components double side placement)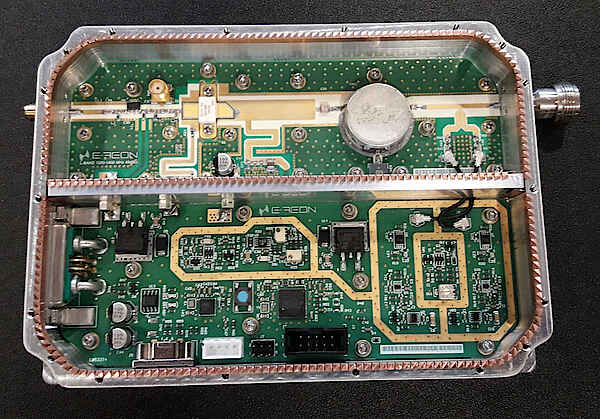 Bild 3: L-band (radar) amplifier module. The FOX has dispensed paste in the transistor cavity has also performed the placement


Bild 4: 2.4GHz 250W power amplifier module. Metal back pcb. Fox: Performed the application of solder paste in transistor cavities and leads, as also on components pads, and performed the placement. IBL: sweat soldering and components soldering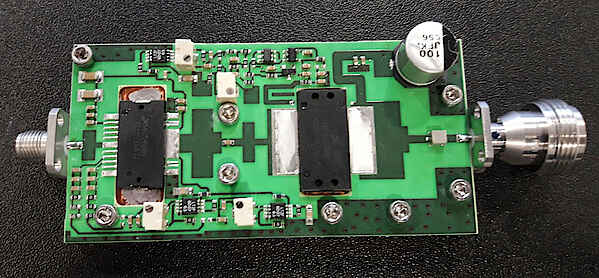 Bild 5: 320W 2.4GHz power amplifier pallet. Same as above. Solder dispense in two cavities and leads.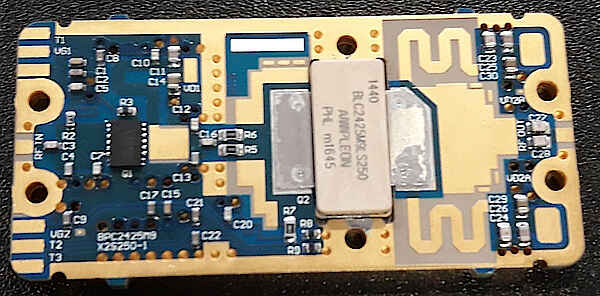 Bild 6: Power amplifier pallet ISM 2.4GHz designed for serial production. Essemtec is dispensing paste in cavities and leads on panel pcbs placement follows and all panels are driven to IBL. A proof of efficiency and integral solutions of Fox.
_______________________
About E-REON: E-REON is a world class RF/Microwave Solutions Company. Our core business focuses in the design and development of High Power RF/Microwave hardware (Active and Passive) for Commercial, Industrial and A&D markets. Ranging from low power exciters to multi KW power amplifier systems for Industrial Heating and RF Energy applications, our product portfolio and services cover a wide spectrum of applications and Markets. It is our Mission here at E-REON to always turn quality and innovation into Customer satisfaction. https://www.E-REON.com/