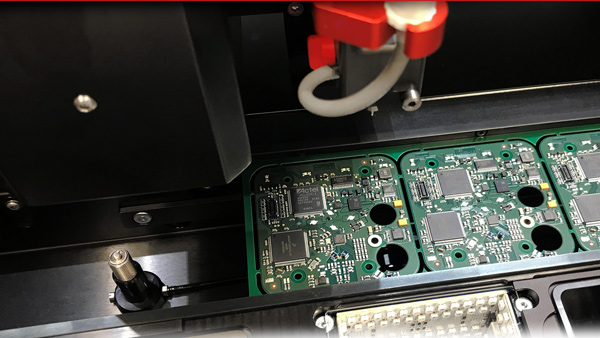 "Time to market" is a vital success factor in today's dynamic economic environment. That's what the SME company iNES. applied informatics Ltd in Stuttgart have recognised. Their strategy has been to consistently implement a dynamic, highly flexible, vertical style of manufacturing. Only in this way is it possible to realise the constantly increasing demands of the customer in the matter of quality and delivery speed.
The purchase of a highly flexible Essemtec FOX placement system with integrated high-tech solder paste dispenser was part of this concept. Mr. Seifert, managing owner, explains why he chose this strategy and, as a consequence, made this investment:
"Our products range, which covers both the contact and contactless credit card systems for highway toll stations are exposed to a dynamic market. New short-term developments and modifications are the order of the day. Samples have to be produced in the shortest possible time and the production equipment has to produce both small and mid-sized batches simultaneously. Our customers become more and more impatient and expect their "time to market" solutions faster and faster. This is a big challenge for small companies, because it affects the whole development chain right up to the finished product.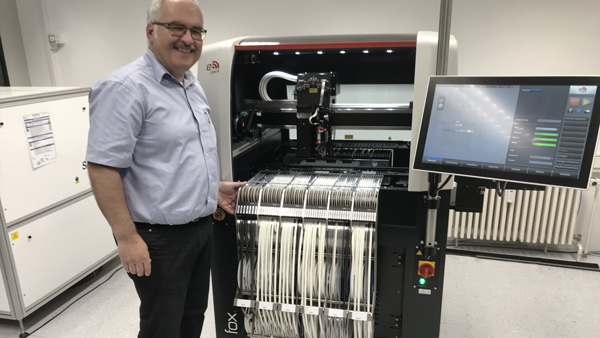 Picture 1: Mr. Seiffert, managing owner, in front of the new FOX1 MFC
"That's why we decided to expand the production depth in a consistent way. Now we also have a highly flexible placement system alongside our tooling machines. The FOX MFC does both; it mounts and accurately applies solder paste using a screw dispenser concept. That's how we can produce all of our complex (4.0 pitch QFP, 0201) boards as prototypes or small batches on only one machine without a stencil printer. The high-tech dispense technology from Essemtec convinced us during the evaluation phase; there are no other suitable solutions on the market today.
Our machines don't run every day, but when it counts we must react immediately and very fast. We don't need to procure stencils and are able to react as quickly as possible to modifications and different versions. The screw dispense process is not very fast, but this isn't necessary for our requirements. With larger batch sizes we drive through from magazine to magazine and the operator can do other things. We now need far less time and fewer people for the final product, and also have a significant "time to market" reduction. With this strategy we now earn more money and make cost savings too. The FOX1 and the dispense technology from Essemtec have completely fulfilled our high expectations."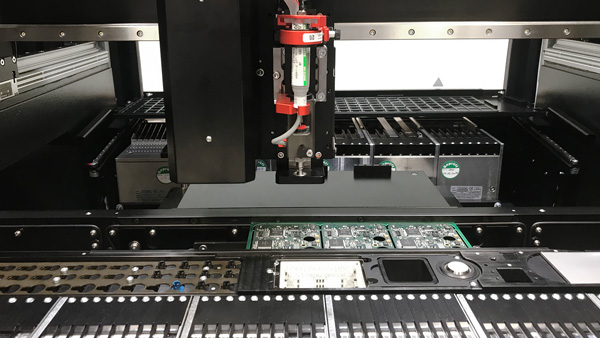 Picture 2: iNES FOX1 MFC with screw dispenser for solder paste and other media
_________________________________________
The iNES. applied informatics GmbH develops intelligent electronic controls for card reading systems across Europe, which are used, for example, in parking garages, at toll stations, at petrol stations or at ticket machines. So wherever a mechanical connection of automated individual services and secure payment systems has to be created.