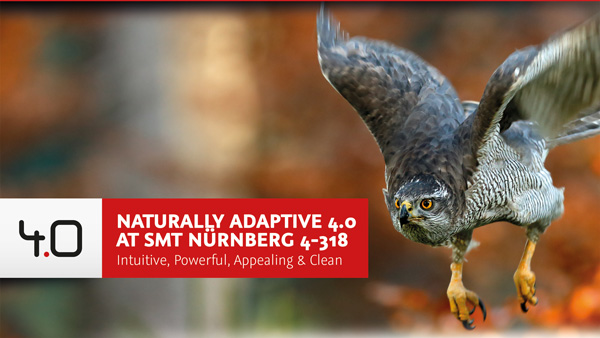 One of the innovations on the award winning pick & place and dispensing platforms are interesting components developed together with our customers, as they open up an even larger range of applications. Here some examples:

Long Board 1.8m
Together with the LED light producer MAL Effekt, Essemtec developed the Long Board System. With this system it's possible to process PCBs up to 1,800 x 610 mm. The weaknesses of todays synchronised long board systems have been eliminated, and the problem of the extremely complex and expensive solder paste printing for such lengths has also been solved.

HighTech Flux System
Together with Balluff, a manufacturer of sensors and microelectronics, Essemtec developed a high tech flux system for FOX. The requirements Balluff laid down were so huge that normal flux systems were out of the question. In production Balluff is fluxing and mounting microchips with a ball size of 160 µm.

Tray Changer
Essemtec has always been renowned for its machines in the prototype and small batch range, but with our new platform high speed production is now also on offer. The three FOX systems standing in the line of Braun in Waiblingen, Germany, achieve a theoretical 56'400 cph. The Essemtec tray holder and tray slider are designed for up to four different trays in the machine, but with the newly developed pallet changer up to eighteen different trays can be applied, making it highly flexible.
Horizontal/Vertical Communication
The specialist dispensers from Essemtec are standing in various high performance lines at multinational companies such as Rohde und Schwarz, Sick and Continental. Their connection to the corresponding customer data environment is imperative, and the cross-linking has to function horizontally as well as vertically.

The Essemtec systems are now compatible with Hermes and can communicate over SecGem and other interfaces. They can also take over data from Siplace Pro, and the storage management systems Cubus "talks" with the large Pick and Place systems of other suppliers. Get more detailed information at the exhibition; we look forward to welcoming you to hall 4 booth 318.
_____________________________________
https://smt.mesago.com/events/de.html