Industry 4.0 increasingly encourages the remote observation and inspection of systems. Building technology is also affected; the target is to generate a completely linked "Smart Building". Hekatron, one of the market-leader in fire protection technology, leads the way in this field. Hekatron assembles its products exclusively in Germany. They currently use an Essemtec "Spider" dispenser to conduct the dispensing applications for their SMD large-scale production in Sulzburg. The newest dispensing platform Hekatron have ordered from Essemtec is a "Tarantula" - and this even before the official market launch at SMT Nuremberg 2018.

The future of building technology
In 2030, the Internet of Everything will shape our living and working environments. Those who are still talking about the Internet of Things today – many devices are connected, others aren't – have to realize that the development will rapidly pass this intermediate stage. All objects that can obtain new uses through connectivity will become internet devices. Every object will eventually become a data point with its own IP address – not only food, clothes, and cars, but also machines, storage facilities, offices, buildings, and even entire cities will act in concert, leading to an entirely new conception of function and security.
Smart devices will also gradually become a standard element of smart buildings. Intelligent windows will control the permeability of sunlight and increase building efficiency. Intelligent floors will sense human movements and control visitor flow. Intelligent walls will serve as information screens. In short: More and more parts of the building will be connected to the internet and will offer added value for investors, operators and visitors. In the future, traditional security technology such as fire detectors, cameras, or access controls will be connected to the internet as well, thus providing increased security both for buildings and their human inhabitants. In a first step the "Smart Building" will become a room with an extremely high data point concentration. This data point concentration will have a very different quality, will differ in kind and intensity and will have very various actors. In the next step the "Smart Building" will become a complex data point itself that will be again a part of a building site, a growth area or a city.


Picture 1: "connected city" Source Axiomtec
Technology changes our understanding of safety. Providers who redefine safety, who serve the individual safety requirements of their customers and who become the customer's safety manager in turn future-proof their own business. They develop the potential of artificial intelligence for buildings and convert them into learning buildings. They accomplish values in digits, not in concrete and stone; and they digitise stocks - the underestimated treasure of the industry. The following link will lead you to Hektron's and Schlentzek&Kühn's trend analysis that describes in three parts the most promising business models for protection technologies in the oncoming years and gives you an outlook on building technologies of the future.
https://www.hekatron-brandschutz.de/aktuelles/detailseite-aktuelles/news/detail/News/daten-entscheiden-ueber-den-erfolg-1/
The future is already at Hekatron Brandschutz
But the way to a "Smart Building" has already started. With Integral IP Hekatron presents linked fire protection solutions that make the connection of fire alarm systems considerably easier. Furthermore, Integral IP enables a remote control of both fire alarm centres and each detector. Fire alarms can be received any time and anywhere.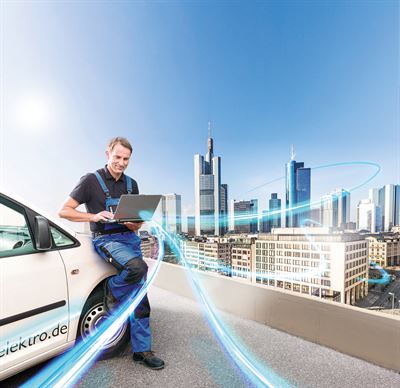 Picture 2 Integral IP Source Hekatron
The remote control makes the tasks of the users easier - along the motto of Hekatron: "How far can you be, yet still be on-site?
Hekatron Manufacturing produces fire protection and everything else
Besides the production of fire detector and safety systems Hekatron Manufacturing serves, as an EMS service provider, a wide industry spectrum with the assembly of electronic products. Learn more about the performance spectrum that Hekatron Manufacturing covers with their five state-of-the-art SMT lines here: https://www.hekatron-manufacturing.de/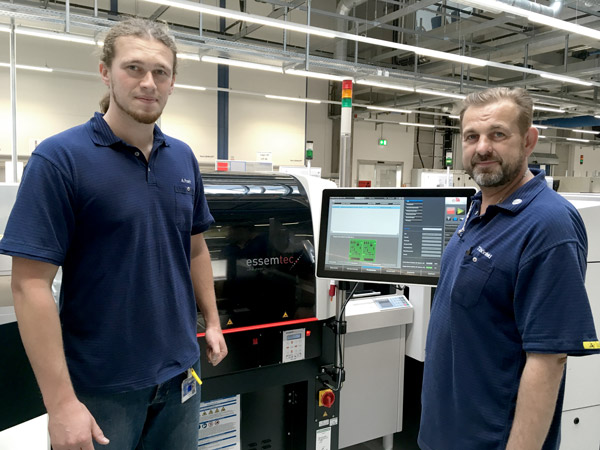 Picture 3: Mr. Pracht und Mr. Schönfeld in front of the Essemtec Spider. Source Hekatron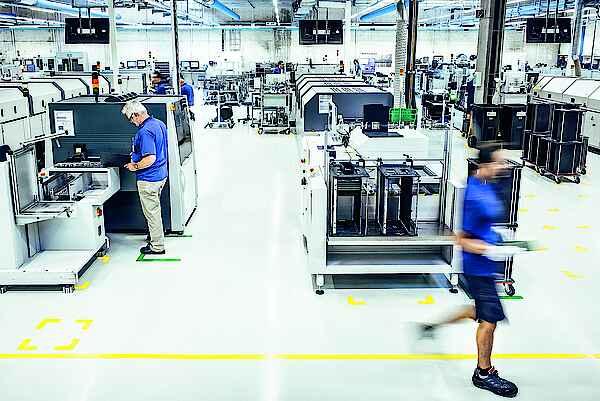 Picture 4: High-tech SMT Production at Hekatron in Sulzburg, Source Hekatron
__________________
The Hekatron companies: Two enterprises, one big family! Hekatron Brandschutz and Hekatron Manufacturing are two independent companies. Together they are an important part of the family lead Securitas Group Switzerland and have their site in Sulzburg, Germany. Would you like to know more? So please dive deeper into these companies and their visions on: https://www.hekatron.de/ueber-hekatron/