More and more time efficiency is becoming an indispensable factor for engineering companies and companies with their own prototype production. Customers and/or colleagues from the development department want their product, from inception to a functional prototype, in their hand as soon as possible.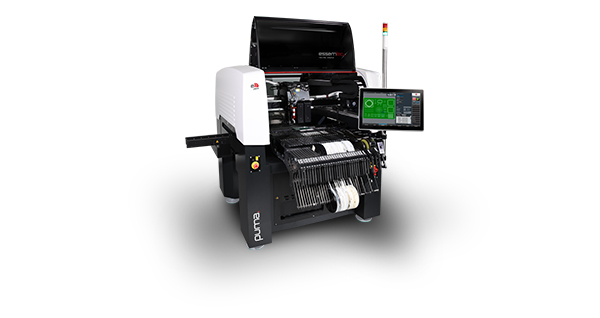 The production of small batches no longer excites the service industry (EMS) these days. Delivery dates of many weeks are quite normal for prototypes, and hand assembly becomes more and more impossible as components get smaller and smaller. These circumstances have led to a dilemma which engineering and development companies can't accept, and investment in a corresponding machine becomes almost inevitable. However, the expectation is that such a system can both grow together with the clients increasing requirements in the future and cover small batches too. Essemtec caught wind of this market trend and developed the Puma and Fox platforms.
Puma and Fox are both built on the same platform. The only difference is the size of the machine; Fox has a footprint of only one square metre. Puma and Fox are the world's first high-speed pick and place solution that can be also used in the ultra-flexible prototyping development sector. With an IPC assembly performance of between 6'700 - 18'100 cph, depending on the expandable head configuration, the machine falls into the mid-range field. To further increase flexibility it boasts up to 280 feeder positions; this means Puma offers the highest number of feeders in relationship to the machine's footprint. Aside from handling the assembly processes, Puma also dispenses and jets up to 150'000 dots per hour in parallel.

| | | | | |
| --- | --- | --- | --- | --- |
| Time-pressure | Volume | Screw | Piezo Jet | Pneumatic Jet |
Picture 2: Valves and pumps for Puma and Tarantula e.g. jetting of glue and solder paste, Glob dotting with volume valve
The newly implemented linear motor technology paired with the material "Epument", used for the mineral cast frame, gives a speed increase of up to 52.5% versus the previous model. The updated vibration absorption, through the mineral cast frame, guarantees consistent high accuracy over many years of use. Replacing the traditional spindles and belts with linear motor technology also means that required maintenance is significantly reduced. Additionally, the assembly and dispensing processes are displayed on the same X/Y system.
Another positive consequence of this modular machine concept is that it allows the owner to grow in every direction according to his specific requirements. Be it with the installation of further pick and place assemblers, or with the addition of dispensing heads to increase capacity, or alternatively with the purchase of additional options to further increase the machines flexibility. The customer also has investment flexibility, because they only need buy exactly what is required today. They can let the machine grow and change together with the company in matters such as assembly performance, technologies and processes.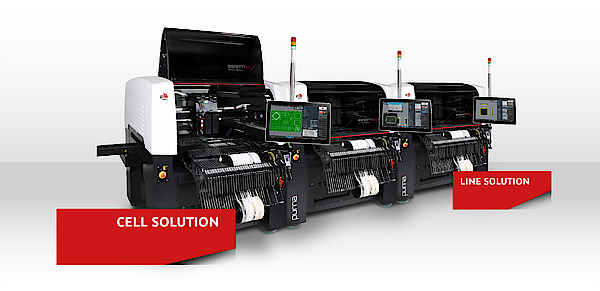 Picture 3: Modular expanded Puma with up to 54'300 cph IPC and jetting up to 150'000 dots/h on the first module
But it's not only the hardware that gone high-tech; many points of the software have also been optimised. The user will find a clearly structured interface on a big touch screen monitor, which is as easy to operate as a smart phone. A consequence of this user friendliness is that it enables the operator to process both simple assembly groups as well as more complex projects with mixed processes, 2.5D applications and so on, all direct on the machine. At the same time they are fully supported, where needed, with interactive context help. An on-line KPI function and an external on-line analysis of the machine's condition, parameters, sensors, motors and camera pictures etc, are all available on this latest generation of SMD assemblers. The management can check the efficiency of the machine at any time and Essemtec also offers on-line support service.
The software has gateway connections to guarantee connectivity in production – it is available for either an active exchange of process and production data or the execution of commands. Following requests for digitalisation in production the gateways are under constant development; Industry 4.0.
Economy
Investment protection: I buy only what I need right now and will expand the machine step by step later; but I will never obstruct the innovative way of my company.
Application: I no longer have to consider whether the company should buy either a prototyping/small batch size machine or a midrange machine. Puma/Fox: The all-in-one concept.
Processes: Puma/Fox can be upgraded with additional dispensing axis. Puma: All in one
One system: I can grow from very small to really big with the same platform. No system change is necessary.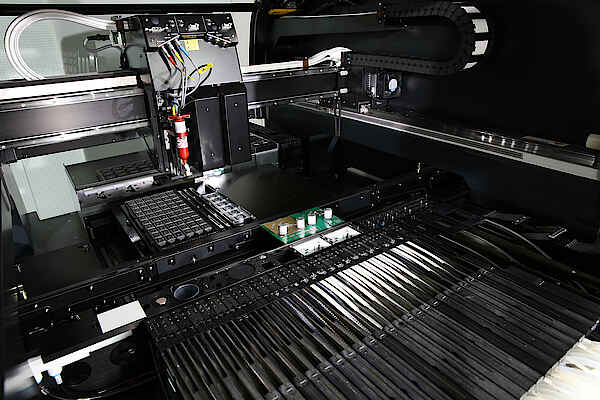 Picture 4: Puma interior: an in-line version and double head with jet dispenser
SMT Nuremberg, hall 4, booth 318