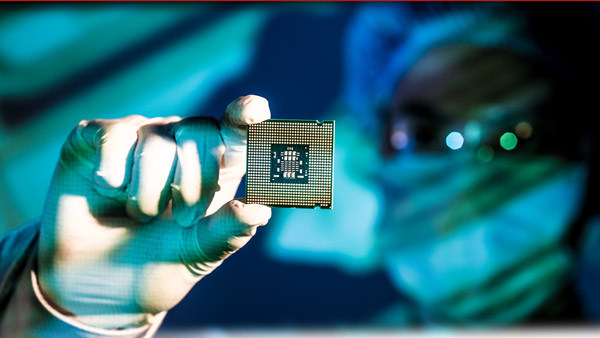 The matter of time is increasingly becoming an indispensable success factor for engineering companies. Customers want to be able to hold the product in their hands ever faster, from concept to functional sample; this also includes rapid re-designs. How do you overcome this dilemma? The French company Heliosengi has recognised this weakness in the production of samples from EMS companies. A number of years ago they invested in their own SMT production, which has now been further expanded with the help of Essemtec.
For service providers (EMS) small batch production is not very attractive to them these days. Delivery lead-times of many weeks are often the norm for prototypes, and manual assembly is becoming nearly impossible due to ever-smaller components. These circumstances lead to a dilemma which can be difficult for development companies to counteract.
Heliosengi, a French company, deals with the study, design and manufacture of electronic systems. Heliosengi is a design office with a young and dynamic team who specialise in electronics, embedded computing and mechatronics. It meets all electronic outsourcing needs and offers various complementary services, such as assembly and housing, production of customised transformers, sale of connectors, etc.
After purchasing a new RO400FC reflow oven and the PARAQUDA platform from Essemtec, Heliosengi was convinced that in-house production was the only way forward. Their positive experience with Essemtec products led to the further purchase of a FOX placement platform from Essemtec.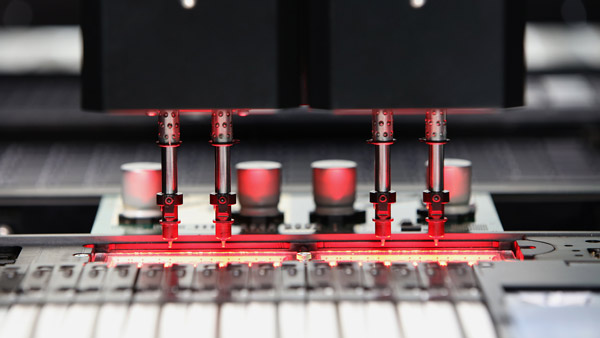 Picture: Placement head of a Fox4 on the vision box
"We have chosen a FOX from Essemtec because of our long-term experience and our confidence in Essemtec and its products. The FOX allows us to increase our production capacity while re-using the PARAQUDA component feeders and placement programme compatibility across the platforms. The small footprint of the FOX of only 1m2 is an advantage for us, as we need to make the best use of space. In short, we are completely satisfied with the FOX and the support provided by SEICA and Essemtec," says Vincent Hélie, Director and Managing Director of Heliosengi.
This FOX platform will further improve both production times and "time-to-market" and has the advantage that components down to 01005 can be assembled.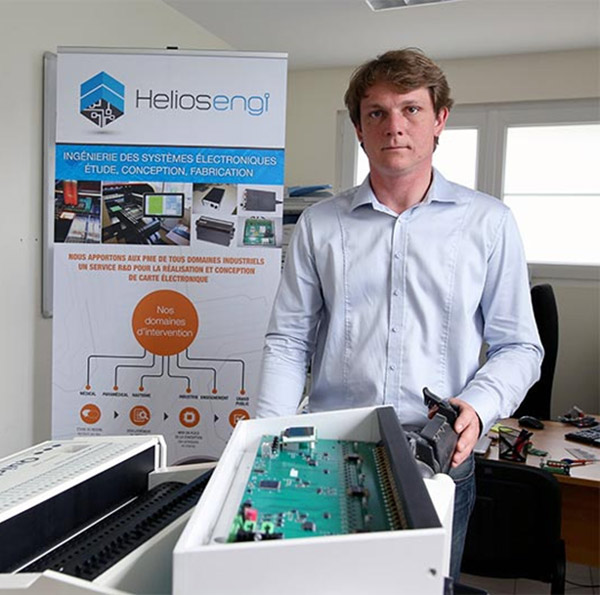 Picture: Vincent Hélie, Director and CEO of HeliosEngi
Thus Heliosengi strengthens its position as an electronics designer and subcontractor by increasing its production capacity, improving its production tools and, above all, reducing its "time-to-market".
The miniaturisation of components and ever shorter production times gives the FOX platform a decisive advantage in solving these problems. On a very small machine footprint (~1m2 without feeders), the FOX can accommodate up to 180 feeders on the stand-alone version and 120 feeders on the "in-line" version. The range of possible components extends from 01005 to 80x33 mm, packed in bobbins, sticks, trays or strips. Therefore all current SMD technologies are covered and the machine can be further extended with any dispensing process too. For engineering companies, aside from it having the latest technology on the smallest footprint, a modern and easy to use MMI, GUI and software package is crucial, as it means you do not need an SMD specialist to operate the machine.
____________________________________
About HéliosEngi:
HéliosEngi specialises in the study, design and manufacture of electronic systems and is active in a wide range of applications.
Heliosengi was founded in 2010 by Vincent Hélie and is based in Sainte-Opportune, France, alongside his father's company founded in 1979. Heliosengi is active in a wide variety of fields such as medicine and paramedicine, industry, shipping, education and the general public. "We specialise in the study and manufacture of electronic systems," says the company's CEO. Electronic cards cover a wide range of applications, from the design of a fireworks launch box, a unique home support link housing or an interface for a grading machine relating to salmonella in eggs.
Connectivity and miniaturisation, driven by telephony, has accelerated technological change. "All areas of electronics are constantly evolving. Thanks to our research and development office and production workshop we can respond to these developments. Study and design account for 25% of our activity, while manufacturing accounts for the other 75. We produce small and medium batch sizes that also benefit from full traceability. "We are also a proactive force able to swiftly respond to, or even anticipate, our customers' projects".
Vincent Hélie, Director and Managing Director of Heliosengi.

About SEICA France:
Founded in 1986, Seica is a global supplier of test equipment with agents located on four different continents. The company is based in Italy, the United States, Germany, France, China and Mexico. Its presence is complemented by an extensive distribution network covering other regions of the world.
For more than 20 years, the French subsidiary has offered a wide range of equipment for the automotive, consumer, mil-aero and electronics supply markets. Through its own products, but also through the marketing of complementary products through strong partnerships with world-renowned market leaders, the offer is built around 4 activities: automatic inspection, equipment to produce electronic cards, industrial automation and 3D printing (under the Cubeek3D brand).
The focus has always been on technical support to assist customers daily in the use of the equipment, training in new technologies, preventive and curative maintenance of machines and software by implementing appropriate maintenance contracts and supplying spare parts at the best price.
For further information please visit www.seica.fr.