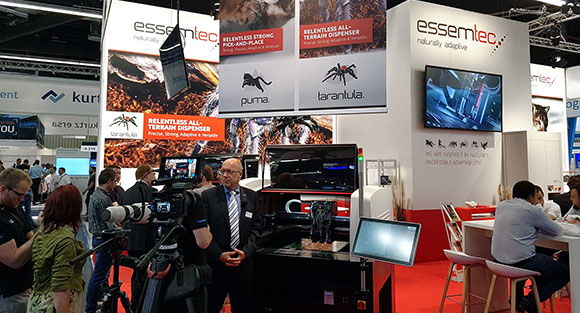 At SMT Nuremberg Essemtec AG introduces, amongst other offerings and as a world premiere, their newest award winning dispensing module Tarantula. The Tarantula is a high-speed dispenser designed for PCBs of 1,800 x 560 mm with a performance of up to 145'000 dots/h. It's also possible for it to run three different processes simultaneously.
Essemtec AG at SMT in Nuremberg – Video-Interview with Jürg Schüpbach (Director of Sales & Marketing) from Essemtec AG and Philip Stoten from Scoop tv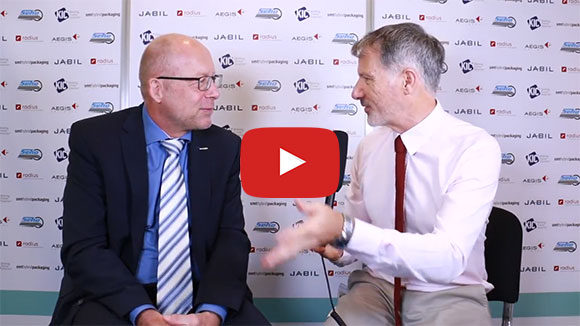 Thank you for your visit.