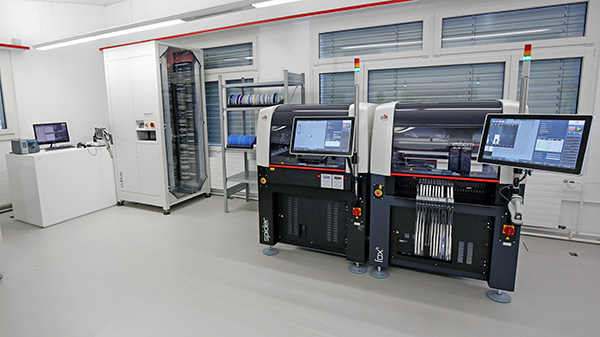 The term Industry 4.0 is on everyone's lips these days. But do we know what the fourth industrial revolution actually means? Often a variety of images and opinions are represented in this context. The terms digitization, miniaturization, internet of things, networking, automation and rationalization of jobs are the most commonly used. Industry 4.0 is by no means an end in itself for industry; The term is closely linked to clear economic goals, new opportunities and withdrawal in the global competition.
If you look more closely a key driver of this change lies in the possibility of better control of horizontal and vertical information flows and, consequently, increased added values. By digitalization one's own products and services network contribute to competitiveness. Solutions can thus be tailored to the customer which thereby generate a significant additional benefit. This also facilitates cooperation beyond the standard value chain. From digitization gained and analyzed data can ultimately contribute to achieve quality improvements in processes and products and to determine even more accurate customer needs to enable new business fields or models.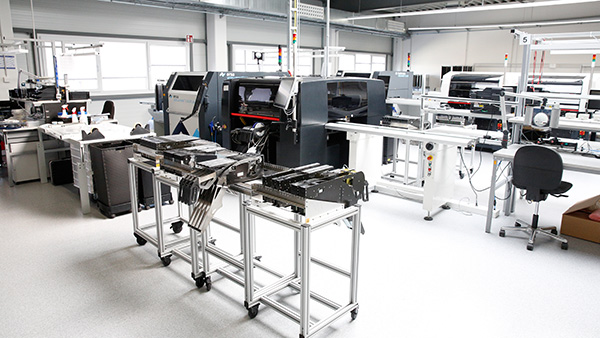 Picture 1: Highly flexible SMT Lines with Essemtec Pick and Place Equipment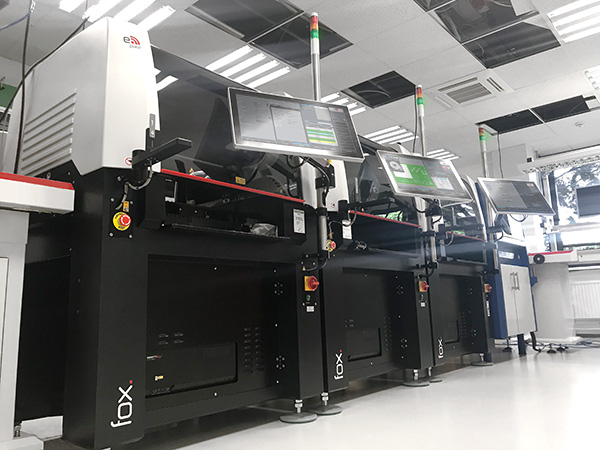 Picture 2: Fox inline highspeed Pick and Place with 3 modules
The changes and opportunities are so very diverse and therefore it is a concern of the leadership to deal with the topic Industry 4.0. Of course, there are also challenges and risks. Besides the high investments, which this change causes, big hurdles are missing industry standards and interfaces also. Furthermore, there is the question of data security and - last but not least - the qualification of the employees in the digitized world.
How is Essemtec facing the challenges?
Essemtec has been observing this change for some time and already offers various options for the electronics industry to integrate systems or query traceability data and/ or machine states. The most used functionalities are
Set-Up Checks
Process lock mechanism
Automatic job / recipe loading via bar code reader and machine start
Automatic width adjustment
Provision of machine states data OEE- Overall Equipment Efficiency, (SEMI E10, RAM/ Reliability, Availability, Maintainability)
Traceability data (PCB Identification Number, Job data, start-end, used components, consumption data, etc.).
Essemtec has the standard protocol SECS/ GEM (SEMI Equipment Communications Standard / Generic Equipment Model) already successfully implemented and put into operation. This Interface connects the facilities to a host in a vertical architecture. The facilities can be automatically started by the host, jobs and recipes can be loaded and traceability data can be retrieved.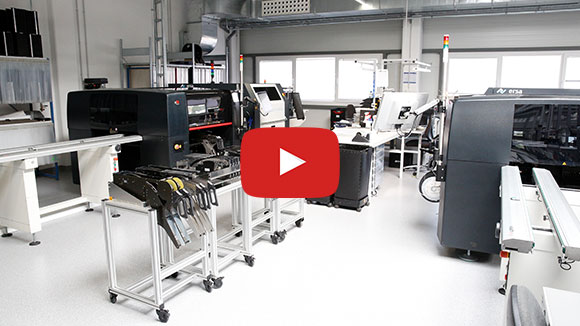 Also the new IPC-HERMES-9852 (Association Connecting Electronics Industries) is already integrated in the ePlace software and available. The replacement of the old SMEMA (Surface Mount Equipment Manufacturers Association) standard allows for the exchange of data from machine to machine, in horizontal direction. It must be said that the HERMES Standard is still in the early stages and will be constantly expanded.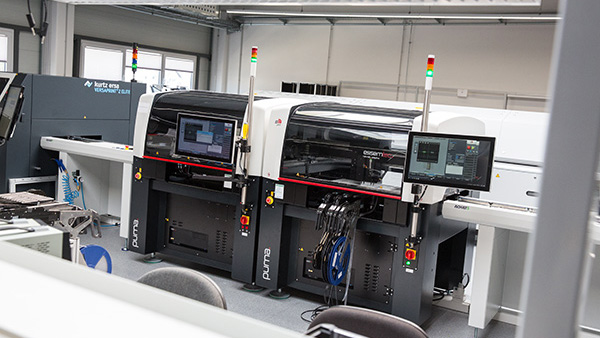 Picture 3: Puma inline Pick and Place for LED production at M.A.L. Effekt in Germany
Furthermore, there are other MES (Manufacturing Execution System) connectivities in the room, such as iTAC, Asys OIC (Overall Inline Communication) System, Valor IoT Manufacturing etc. Essemtec is already closely cooperating with industrial partners and will offer further possibilities of integration in the future. Also, the ePlace software is constantly evolved to meet the ever-changing challenges and continue to provide customers with optimal value. Industry 4.0 has long since arrived at Essemtec.