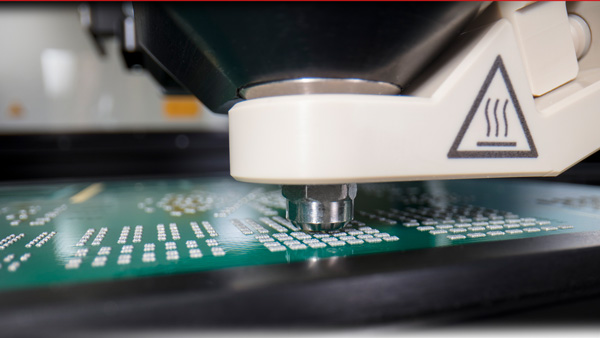 Let us inspire you! They can look forward to visiting our stand again this year. As in previous years, we made great efforts in 2019 to present a PUMA MFC "All-in-One" for the first time. But of course, not only that, but also innovations, which were generated with the inclusion of the inputs of our customers, innovations in the area of dispensing, prototype production and small series production in SMD assembly. Below you will find a brief overview of the highlights at the Essemtec stand in Hall A3 218 and how you can generate added value for yourself and your company.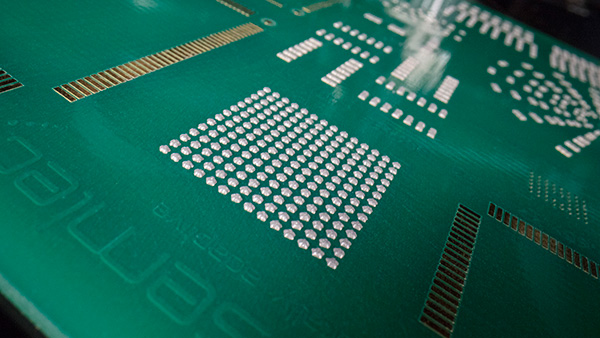 The world's first "All-in-One" placement machine and jet printer for all SMD components as concept solution
Process reliability with solder pastes for dispensing is extremely demanding. Today there are hardly any solutions on the market and above all not as an integrated component of the placement machine. Essemtec will present the new Jet Printing concept to selected interested parties at Productronica. In cooperation with the valve manufacturer Vermes, the new valve MSD 1560 with the unique DST (Dynamic Shockwave Technology) was optimally integrated into the Essemtec platform. The Essemtec concept also includes the appropriate solder pastes and Gerber data integration. Mounting and jet printing on the same or on a separate platform generates a high added value. Space, labour and investment costs are saved. The concept is presented every full hour in a live demo.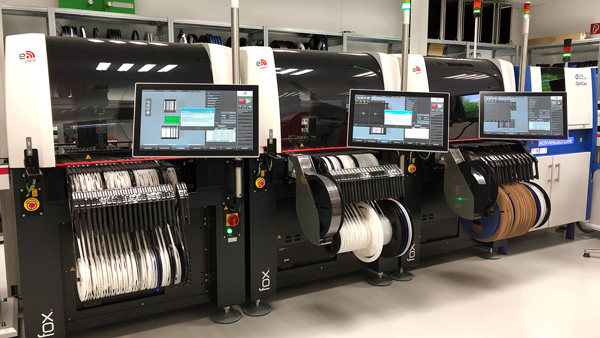 "Turtle beats Rabbit", concept for increasing efficiency
On the booth in hall A3 218 Essemtec presents on a Fox SMD line another new concept. The aim is to reduce changeover times to zero. The absolute placement performance plays less and less a role, because line downtimes are the main problem in an efficient SMT production. The aim is to bring the entire spectrum onto the line with as many feeder stations as possible and to support it with software technology. Highly developed, intelligent feeders with the possibility of an "On the Fly" change is a prerequisite for this. This can drastically improve line availability and reduce manufacturing costs.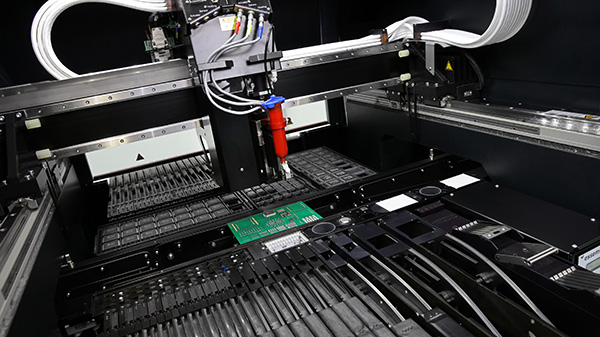 FOX2 Placement and Dispensing - "All-in-One"
More and more companies with prototype and small batch production want to use the same machine for assembly and dispensing. Solder pastes, adhesives, etc. are to be applied via the same valve. The production time does not play a major role here. The aim is to improve the "product cycle time" factor and react flexibly to customer requirements. A limited space requirement and little personnel in production are important factors for increasing efficiency. Essemtec shows a FOX2 platform with integrated screw dispenser.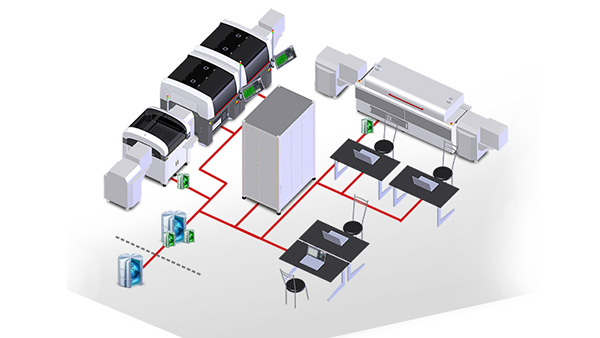 Industry 4.0 - horizontal and vertical integration
Today, we at Essemtec can offer you not only machine and line concepts, but also integration into the user data world. Whether a simple ERP connection or a complex MES integration, we are your strong partner. Essemtec presents today's platforms and their connectivity possibilities. The article "Essemtec and Industry 4.0: Examples of customer machine networks with horizontal and vertical integration" provides interesting information. Learn more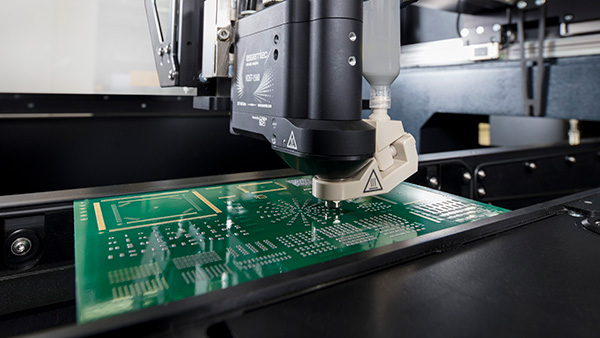 Dispensing is more than just glueing and applying solder paste
The Essemtec dispensing technology covers a wide range of possibilities. Companies that have nothing to do with electronics manufacturing use the systems, as do electronics manufacturers who want to process one or more media on the same system. At the fair, we will show you which process solutions can be realized with dispensers today. The article "Dispensing: Case Study in High Tech Environment", which deals with these concepts, offers exciting insights. Learn more
A visit to our stand in Hall A3 218 is not only worthwhile because of the technical highlights presented, but also because with a little luck you can win a weekend for two in the Swiss mountains. Come by, the Essemtec team is looking forward to seeing you!