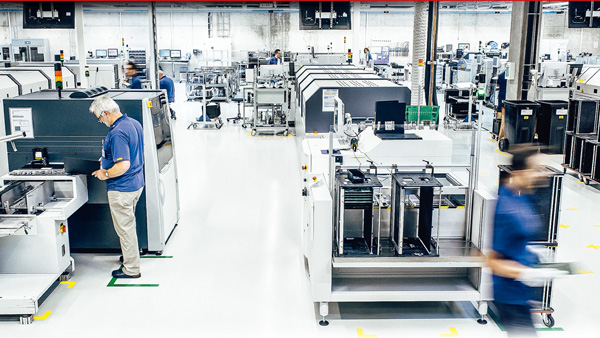 Industry 4.0 is on everyone's lips today. The basic prerequisite is the networking of the entire production process by means of a manufacturer-independent interface for communication between all machines and the higher-level systems in a single line. The fact is, however, that today's integration options are still a long way from the actual industry 4.0 idea. The main reasons for this are the lack of global integration norms, standards and specifications.
More functionality, a higher degree of miniaturization and a short product cycle time with lower manufacturing costs - these are the challenges facing many areas of the electronics industry today. Vertical and horizontal integration must be achieved despite a lack of standards. Below are a few examples where Essemtec was able to support its customers during integration.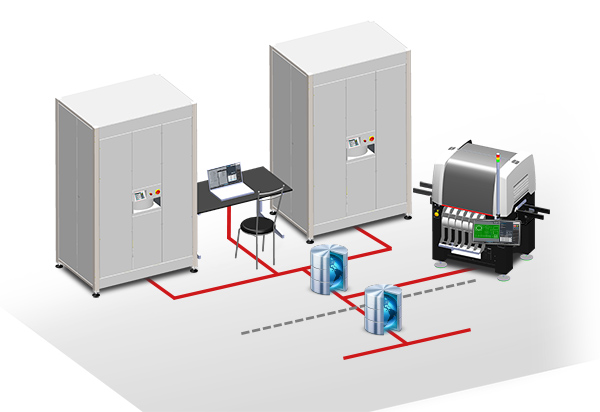 Picture 1: Integration of Fox Pick and Place and Cubus Storage Solution
Example 1
Company: Cuonics Deutschland
Company Size: KMU 25 employees
Business field: Security relevant and mission critical hardware and software in aircraft construction
Task: Complete integration in Siemens Polarion ERP/SPS system, warehouse management and maximum traceability depth
Essemtec Solution:
Horizontal standard solution:
Fully automatic warehouse management with fully automatic Cubus storage system. All components on the machines and in the warehouse are processed "close to the click". Storage positions, available component quantities and traceability data are always available in real time.

Vertical integration standard solution:
Cuonics has created interfaces and environment in Siemens PLM Polarion. Essemtec and Polarion databases are continuously synchronized. Component management, work orders, CV files, orders, invoice filing, etc. are processed in Polarion.

Special standard solution:
Cuonics is one of the few customers who are certified according to DIN/EN 9100. In addition to data traceability, image traceability is also required in aviation. The FOX placement platform shoots an image via the digital camera directly in front of the component pick-up, during the measurement of the components and after the placement end. This data is supplied with the corresponding trace data. This makes it possible to check retrospectively how the component was positioned in the belt, how the position was during measurement and how the component was finally positioned on the pads. The Federal Office of Aviation is currently testing Cuonics for certification as an aerospace manufacturing company.

What has been achieved:
Highly flexible and precise integration into customer networks. Complete data availability at the touch of a button, which provides security. The customer is impressed. Cuonics was able to win additional customer orders through this complete horizontal and vertical integration.
Example 2
Company: Several multinational automotive suppliers
Company Size: Multinational, several locations, > 10'000 employees
Business field: Automotive Components
Task: Complete integration of Essemtec dispensers into the customer environment via MES and other systems
Partner: MES providers such as ITAC, line control computers such as OIC from Asys, etc.
Essemtec Solution:
No standard solution, because customer needs are different. Cooperation with customers, partners and the Essemtec software development department in Switzerland. Clear requirement specifications on the part of the customers are needed. Integration possibilities are for example:
Order query: The system asks the MES which order/article is active according to the MES and uses this information to determine the recipe/program which must be loaded.
Set-up: Required material (adhesive) is recorded (scanned); MES checks whether material matches the selected order and books the set-up or returns an error message if necessary.
Interlocking (status query): The system asks the MES whether the assembly can run in.
Status posting: call for status transfer, if necessary measured values (D characteristics) and attributes for the processed serial numbers.
OEE: Transfer of the system status (e.g. maintenance, fault, production). According to SEMI E10.
Timely transfer of all trace and KPI data and plausibility check.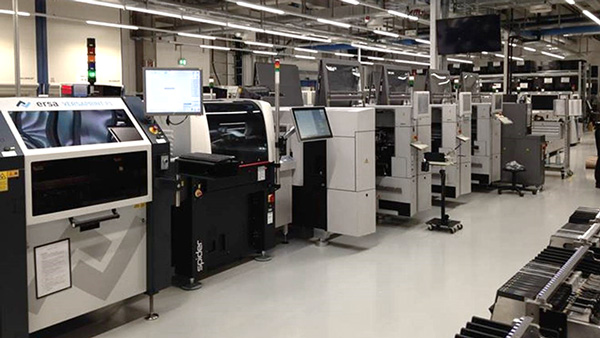 Picture 2: Spider Essemtec Gluedispenser in a highspeed production line
Example 3
Company: Zollner GmbH Deutschland
Company Size: Largest European EMS service provider
Business Field: EMS
Task: Integration of Zollner's own system ("Zollner Wisper Down" concept)
Essemtec Solution:
The "Wisper Down" protocol corresponds to a predecessor of the Hermes protocol and was integrated into the Essemtec data world.
Function: If a printed circuit board is available at the input of the machine, it waits for the information of the preceding machine (serial communication), which passes on the serial number of the printed circuit board. When unloading the printed circuit board, the machine for its part passes the serial number on to the next machine. Inlets and outlets only happen if the interrogations between the systems give correct results.
Partner: Integration work between the Essemtec and Zollner IT departments
What has been achieved: More than 22 dispensers worldwide have been successfully integrated into Zollner production lines and the Zollner environment.
Example 4
Company: NXP
Company Size: Multinational, > 30'000 employees, 9 billion turnovers
Business Field: As the world's leading provider of secure connectivity solutions for embedded applications, NXP is driving the innovation of Internet of Things (IoT) in the areas of secure networked vehicles, intelligent networked solutions and end-to-end security and data protection markets.
Task: Integration of the Essemtec FOX placement and dispensing machines into the SECS/GEM interface environment at NXP Thailand. SECS/GEM is the semiconductor interface protocol for equipment-to-host data communication. In automated semiconductor manufacturing, the interface can start and stop further processing of the material, collect measurement data, change variables and select product programs. The SECS (Semi Equipment Communications Standard) / GEM (Generic Equipment Model) standards do all this in a predefined form.
Essemtec Solution:
Close collaboration between SECS/GEM integrators and Essemtec. Exact specifications are indispensable. All possible horizontal and vertical information and instructions can be communicated.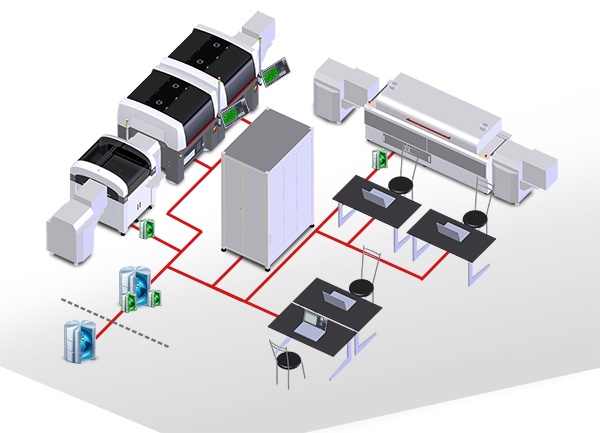 Picture 3: Integration of Puma Pick and Place and Cubus Storage Solution into Famur SMT production
Example 5
Company: Famur Poland
Company Size: KMU
Business Field: Components for mine construction (also safety relevant)
Task: Complete integration of a new SMT line with material handling, repair and THT manual assembly as well as traceability management.
Essemtec Solution:
Complete SMT line with 2 pick-and-place machines and automated and semi-automated warehouse. Data integration into the Essemtec software solution from goods receipt, manual work to box build and finished products.
What has been achieved: Still in the project planning phase.
In summary, industry 4.0 solutions for a company are by no means an end in themselves. The term is closely associated with clear economic goals, new opportunities and the strengthening of a company's position in global competition. The data obtained and analysed from digitisation can ultimately help to improve the quality of processes and products, determine more precise customer needs and even facilitate new business areas or models.
Unfortunately, there are still no global standards for industry 4.0 today. The first beginnings have been made, such as the European Hermes Protocol, which is currently in its introductory phase. Essemtec systems are already Hermes-capable today. Otherwise, the links are dependent on close cooperation between user and supplier. The suppliers must have a strong software department in Europe. The Essemtec Integration Software Team is located in Switzerland.