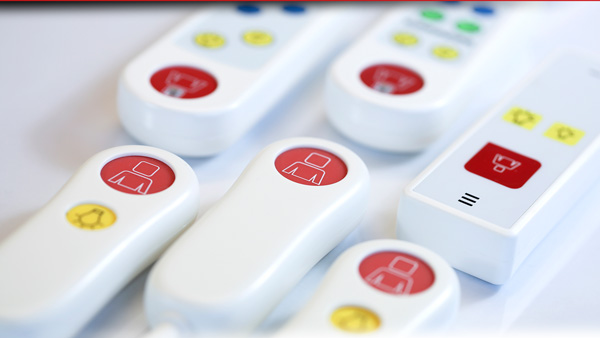 For many years hospicall has been using the Essemtec FLX placement machines for its electronics production. Growth and increased quality requirements led them to consider investing in a new placement machine; the new Essemtec platform Fox convinced them. Read about hospicall's experiences with the Fox.
Quality at the highest level! "This has enabled us to develop into one of the market leaders and we are currently growing twice as fast as the market itself." say the managing directors, Mr Andreas Hüschemenger and Mr Rüdiger Gelfarth. We are expanding, and need new equipment for this purpose. We are operating in a market with high demands for special solutions; there is no such thing as an off-the-shelf hospital or nursing home. For this reason, we decided years ago to produce the electronics in-house, in order to keep quality and time-to-market in our own hands.
Thanks to the new placement machine we can meet this requirement economically, and thus optimally serve the market. With the FOX we have the largest possible capacity in "even" less space than with the old system. Response time to the customer is one of our core competencies, so fast set-up of the placement machines is an absolute prerequisite for this, explains Mr. Sollbach, Team Leader SMD.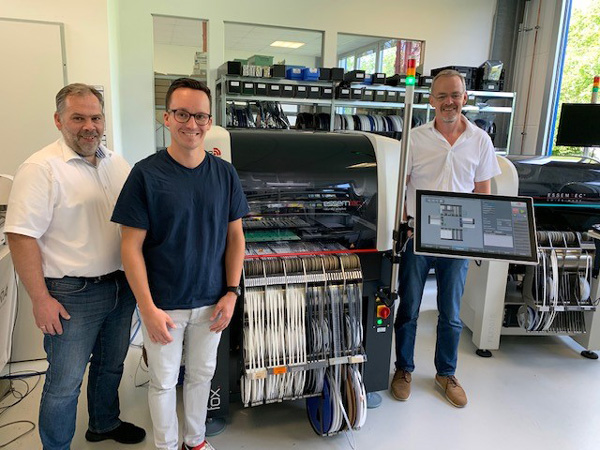 hospicall GmbH: Left: Managing Director, Mr. Andreas Hüschemenger,
Team Leader SMD Mr. Julian Solbach and Managing Director Mr. Rüdiger Gelfarth
Switching from the FLX to the FOX simplifies operations, and is a different world in terms of fast programming, placement quality and placement options. The simple transfer and creation of programs on the FOX inspires us. In addition, the possibility of transferring over the old feeders was a deciding factor for the change, which made the price performance ratio on all levels a profitable one for hospicall.
Don't forget the environmental aspects too; electricity and air consumption have both been reduced. The trouble-free installation and commissioning also showed us that we made the right choice, and it is very rewarding for us to be able to recommend Essemtec and the FOX.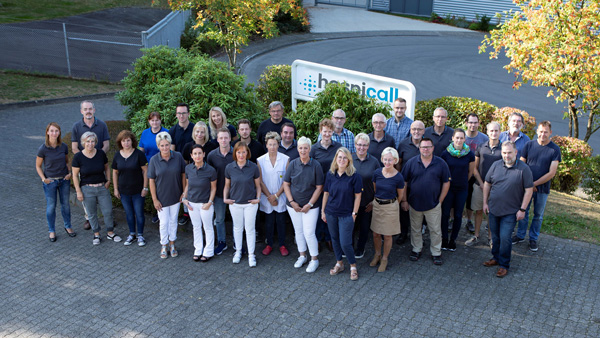 __________________________________________________
About hospicall GmbH:
We're here for you. Committed, sustainable, lively. That's us, that's hospicall GmbH. We have our roots in Wiehl, Oberberg, east of Cologne. Here we develop, here we produce, here we live. For more than 15 years, we have been facing the challenges of the market and producing call systems that set economic and innovative standards. With their experience and know-how, our employees are an essential part of our success. We are not only developers and producers, but also partners who work with passion every day to offer our customers optimal and flexible solutions. In this way, we make the daily work of the installer easier and offer the end user security that can always be relied on. So that help comes at the push of a button! That is our motivation and our drive. With a view to the future, we continue to develop our products step by step in order to offer innovative and optimised solutions in the long term.
This is what we stand for, this is what hospicall GmbH stands for.
Get to know hospicall better and visit the Internet site
of the company at: www.hospicall.eu