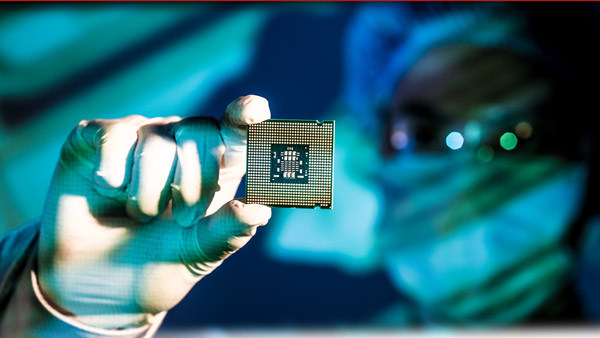 Heliosengi, a French company, is the study, design and manufacture of electronic systems. Made of a young and dynamic team, Heliosengi is a design office specializing in electronics, embedded computing and mechatronics. It will also meet your electronic outsourcing needs and offers various complementary services such as assembly and housing, manufacturing custom transformers, selling connectors, ...
After the acquisition of a new RO400FC refusion furnace from Essemtec and the PARAQUDA platform from Essemtec, Heliosengi maintains its confidence in Essemtec, and its partner SEICA France, with the acquisition of the new pick and place platform FOX.
This FOX platform will reduce manufacturing times, reuse all PARAQUDA programs and provide electronic cards with small components (0201) and highest placement accuracy.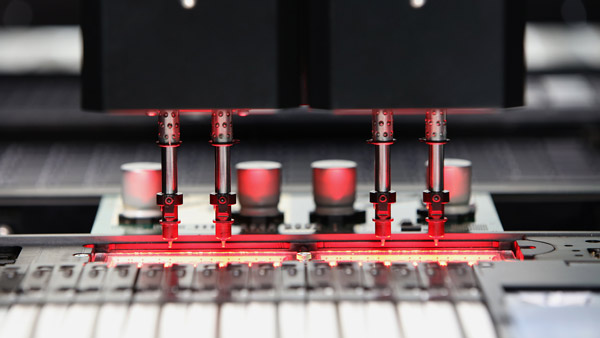 Heliosengi therefore strengthens its position as an electronics design and subcontractor by increasing its production capacity as well as improving its production tools.
The miniaturization of components and the increasingly reduced manufacturing times make the FOX platform a definite asset to address these problems. On a very small machine footprint (~1 m2 excluding feeders), the FOX can accommodate up to 180 feeders in standalone version and 120 feeders in "inline" version. The range of eligible components ranges from the 01005 size to the 80x33 mm size, packaged in reels, sticks, trays or strips.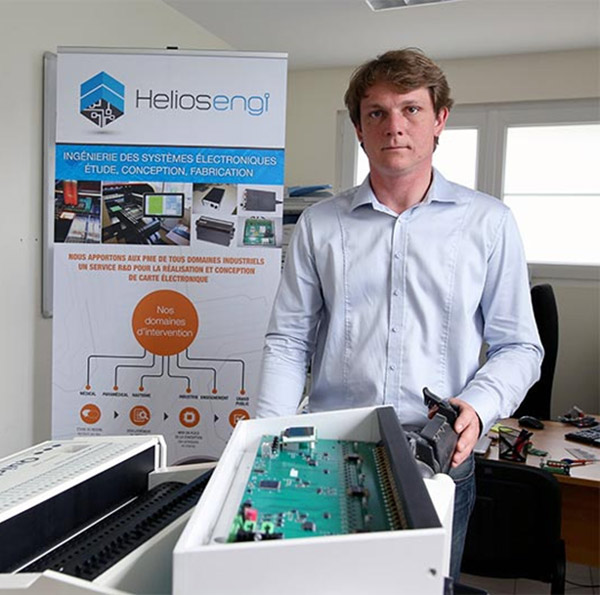 Testimonials:
"We have made the choice to maintain our confidence in Essemtec 's pick and place solutions. The FOX allows us to increase our production capacity while being able to reuse PARAQUDA chargers and can migrate programs for time savings. FOX's small floor area is also an asset to us, as we have to manage the space optimally. In short, we are completely satisfied with FOX and the support provided by SEICA and Essemtec" Vincent Hélie, Director and Managing Director of Heliosengi.
____________________________________
About Heliosengi:
Specializing in the study, design and manufacture of electronic systems, HéliosEngi operates in multiple application areas.
Founded in 2010 by Vincent Hélie and based in Sainte-Opportune, France, in parallel with his father's company founded in 1979, Heliosengi operates in various fields of intervention such as medical and paramedical, industry, boating, education and the general public. "We specialize in the study and manufacture of electronic systems," says the company's manager. Electronic cards incorporate a variety of applications ranging from the design of a fireworks starting box, a unique home support link case, or an interface for a salmonid egg sorter...
The connectivity and miniaturization driven by telephony has amplified technological change. "All areas of electronics are constantly developing. Thanks to our research and development office and the manufacturing workshop, we are able to respond to these developments." The study and design account for 25% of the activity, while manufacturing accounts for 75% of production. A small and medium series that benefits from total traceability. "We are also a proposal force to respond to our clients' projects or even anticipate them"