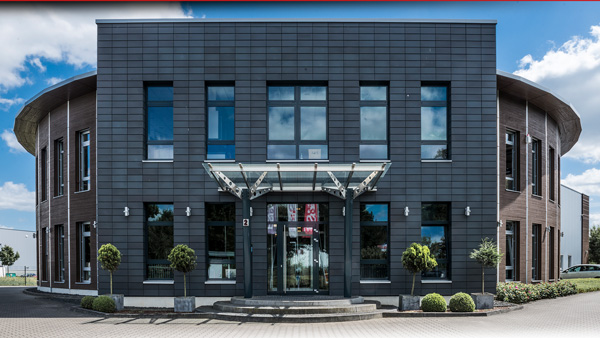 Future-orientated production and sophisticated innovation management moved ES&S Solutions GmbH to change from the old ESSEMTEC PARAQUDA platform to the new generation FOX and CUBUS. This change to the new generation represents a profitable advantage.
The work processes have been optimised for even higher placement quality, error-free operation and faster set-up than before. There is no need for a lengthy familiarisation phase with the operating software, as both the old and new systems use the same programme. Since ES&S were always very satisfied with the intelligent HyQ feeders, it is all the better that the feeders from the PARAQUDA could continue to be used with the new generation FOX. The CUBUS warehouse software was fully integrated into the ES&S production software in a very short time. This new integrated warehouse management system now enables ES&S to always have the right placement material available in the right place at the right time.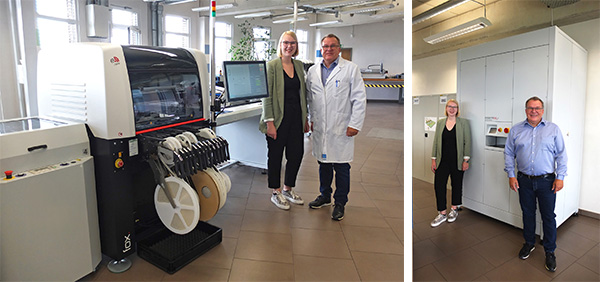 ES&S Solutions GmbH, authorised signatory/junior manager, Mrs. Hanah Reiners & PCB sales, Mr. Volker Wehnen
Mr. Volker Wehnen, responsible for the project, explains: "With the introduction of the new FOX and CUBUS systems, ESSEMTEC has taken a really big step towards the future. In the short time that we have the new FOX and CUBUS systems in operation we have been convinced by their performance and quality.
The intelligent automated logistics system CUBUS has made the storage of SMD reels even more precise and efficient. Full traceability of the stored SMD reels is now guaranteed. Having the required material directly available at the production line at all times minimises our replenishment times. The result of this investment has exceeded our expectations.
This also applies to the ESSEMTEC team, from sales and service though to the integration of the new eStorage software into our existing data environment. Assembly quality, power and air consumption have also been optimised. It's amazing how, in just one week, the whole system was so easily integrated. We're also impressed by what such a small machine can do and how such a large set-up capacity can be achieved on such a small footprint".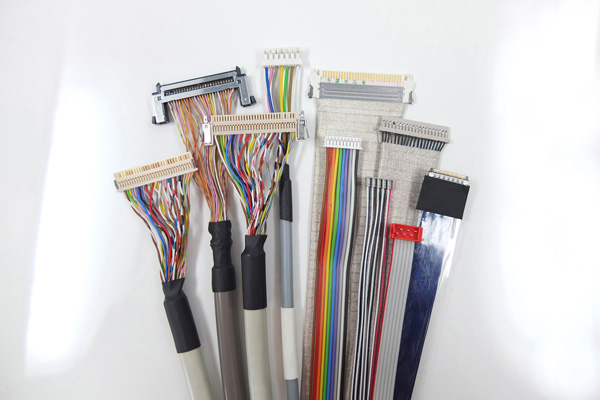 ES&S offers tailor-made cable and adapter solutions, printed circuit boards and their assembly. Thus ES&S fulfils highly individual and complex customer wishes every day, which must be available as reliably functioning products in the shortest development and production time. This represents a great challenge. In order to ensure this high flexibility, ES&S decided many years ago to set up its own electronics production facility.
The production processes are continuously developed and improved. The progressive, repeatedly optimised business processes guarantee a smooth production process, continuously promote company growth and increase customer satisfaction. These continuous improvements are the main reason why ES&S is one of the market leaders today.
________________________________________________
About ES&S Solutions GmbH:
ES&S can now look back on around three decades of successful company history. The company has recently been led by a young and dynamic junior manager. She is committed to future-oriented changes that give new impetus.
Located on the Lower Rhine, the company manufactures UL and DIN ISO certified high-quality cable and adapter solutions for its customers and offers printed circuit boards and their individual assembly. From planning, development and production to the finished individual product, ES&S offers everything from a single source. National as well as international companies from different industries are supplied with innovative products.
Are you interested? Get to know ES&S better and visit the company's website at: www.esskabel.de