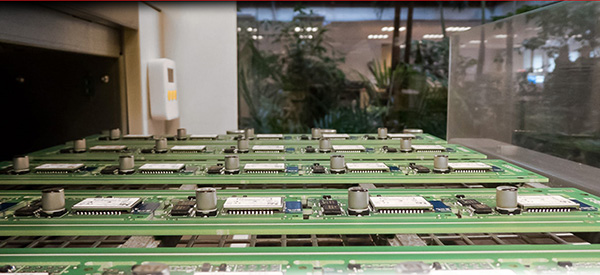 CD systems BV, located in Noordwijkerhout, (NL) develops and manufactures electronics from prototype through to mass production for industries and applications that help both reduce the demand on our planets' natural resources and reduce cost for their customers. To manage the needs for both prototyping and mass production, investment in an Essemtec Fox was made.
The company is part of the BHG group, and is proud to be a 100% "made-in-Holland" company. The full chain of services includes the design & manufacturing of the hardware, the software, the housings and full support. The focus of their business is environmentally friendly electronic designs and – in conjunction with their products from Squarell Technology - being able to improve the vehicle and driver performance for telematics suppliers by allowing a more efficient reduction of emission and lowering the overall cost by up to 16%.
Following a rise in market demand and their philosophy to be able to have all expertise under the same roof, the company decided to invest in the new Essemtec Fox high end Pick & Place system, which uses the newest state of the art hardware and software to assure the highest quality in the production over all product types. In addition, it has a low energy consumption of only 750W in a space saving design of one square metre.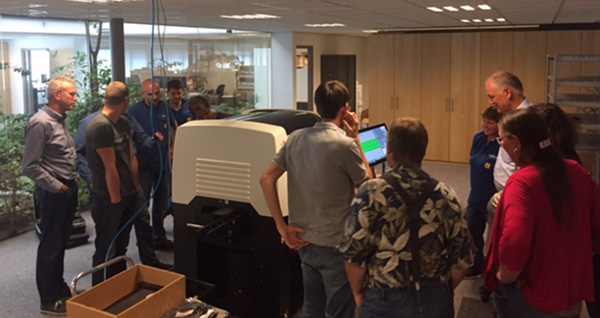 Picture 1: The new Essemtec Fox gets attention. 1m2 space, 220V 50Hz single phase, 750W
"We have been working with first generation Essemtec equipment for several years", says Paul van Haarlem, production manager at CD systems, "When the new Fox Pick & Place machine was introduced we very quickly saw the benefits for our company. It offers us not only the flexibility and speed we require, but its future proof concept allows us to grow our production alongside the needs of the company."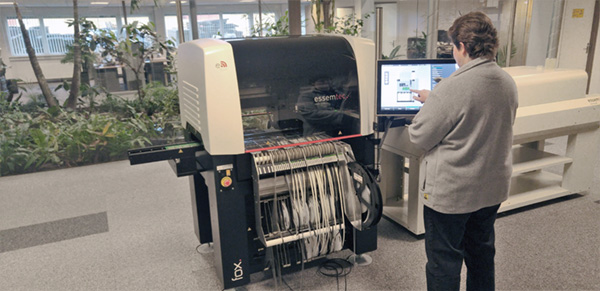 Picture 2: The Essemtec Fox and RO300 reflow in CD system green house
The product range from CD systems is very wide; from very small microprocessor PCBs to stepper engine controllers. In order to be able to meet to the fast changing requirements and demands of the market, BHG management recognised that it is not enough to just have the idea; you also need the tools and equipment in-house in order to have them realised as fully functioning solutions without having to take the extra step of involving external partners and manufacturers. Speed to market was a key decision in this concept.
"This investment includes a full inline setup with the Fox Pick & Place system, board handling and a low energy reflow oven, RO300FC." says Tom Van Tongelen, Managing Director of Smd-Tec, Essemtec distributor." Their one stop shop solution is a premium service that benefits the market and overall boosts the technology in our region.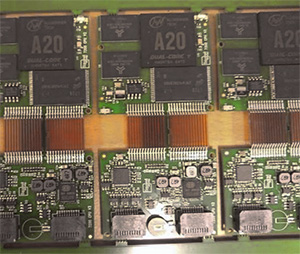 Picture 3: Printed Circuit Board produced by CD systems
The additional beauty of companies like CD systems is that they not only assure long term jobs in the region, but also take responsibility as electronics designers to actively work on solutions that help to reduce environmental impact and keep things cleaner for us, our children, and our children's children.
__________________________________________
About CD Systems and Buysman Holding Group:
Technology should improve processes and circumstances. We pursue high quality and easy to use solutions that reduce the demand on natural resources, reduce risks, waste, emissions and costs. We want to deliver state of the art solutions, high quality, up to date and future proof. To combine all companies under the BHG umbrella we have short lines in communication. We know what solutions are needed today and in the future. With Emcatron developing hard- and software, CD Systems high quality production and prototyping, and our connection to the world through our international sales portal Squarell Technology, supported by all services of Adserfa, we are able to improve and innovate in the whole chain of creation and delivery of electronic solutions to the world. http://buysmanholdinggroup.com/