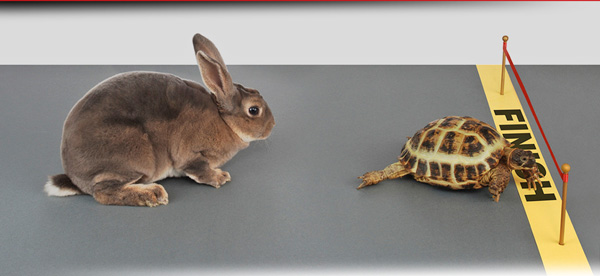 With ever smaller batch sizes and frequent product changes the efficiency and productivity of SMT assembly are increasingly being determined by downtime and the cost of changeovers. As a result it has been found that expensive high-performance lines may have only 30% or less production utilisation. Therefore an optimum, affordable set-up concept becomes the decisive factor.
The company BRAUN GmbH, in Waiblingen, faced exactly this challenge. More and more products and variants led to the minimisation of batch sizes. Typically, today these are only between 30 and 200 pieces, with very few long-runners. In production 345 active SMT components are used and 134 different products must be produced at least once a year on top of prototypes too.
As Mr. Müller, Technical Manager at BRAUN GmbH, explained, it was necessary to develop a new production strategy. The aim was to minimise downtime over the entire production chain with the minimum number of production employees.
At the same time, traceability had to be introduced. After several evaluations it was established that the absolute placement performance was not the defining criteria; rather it was the minimisation of stop time.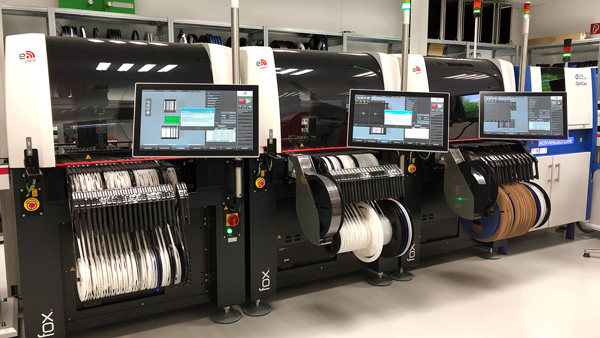 Picture 1: SMT P&P line at BRAUN with 3 FOX placement machines from Essemtec
On the placement side, Essemtec was working on a non-stop production solution. One placement machine, the Cobra, was replaced by three FOX machines. The goal was to get as many feeder positions as possible with the minimum investment. Virtually all components should be available over all the machines at the same time.
1. Objective
At least 400 x 8mm feeders, plus trays
Expandable assembly performance through scalable head configuration
Process option: In-line dispensing without the need for an additional machine
On the fly equipment during production
Line optimisation, which the warehouse can also achieve thanks to the low number of parts to be set up
Machines that communicate with each other during production; machines help each other out to minimise production waiting times.

2. Solution
Three Essemtec FOX machines with total of 400 feeder places, plus four to eight tray positions
One machine with dispensing module for adhesive and solder paste, plus two placement heads
Two machines each with four placement heads
Theoretical throughput of 49'600 cph/h (though throughput is not decisive)
Approximately 300 belts and stick feeders, as well as trays are used, in various sizes are used.
Samples can also be run on this production line at short notice, as the system is equipped with all of the necessary sample tools, such as "snippets" feeders.
Setup concept
90% of the components required for BRAUN GmbH Elektronikfertigung are permanently on the machines. Components which run in high quantities are available over different modules. One sector of each machine is flexible, designed to be equipped if necessary. Programme optimisation with the intelligent feeders' show which can be removed during production, and also where the stored feeder with the new required components is located. The component quantities are also managed with pick-accuracy.
The concept is designed as follows: To minimise the machine wait time if a subsequent machine has the required component, then, as soon as the machine is free, the printed circuit board is pushed further though the line, and that machine places the components.

3. Conclusion

With these measures, BRAUN was able to reduce changeover times to practically zero.
The placement performance was evaluated as secondary; their main criteria were that the required monthly quantity of perfectly printed circuit boards was reached, and this was achieved.
With the offered solution Braun did not have to invest in a 2nd line.

Essemtec are pleased to confirm that such a concept can be realised with an investment of less than 500'000 Euro.
Mr. Müller confirms that the system has fully asserted itself and that the high expectations on the part of BRAUN GmbH have been fulfilled.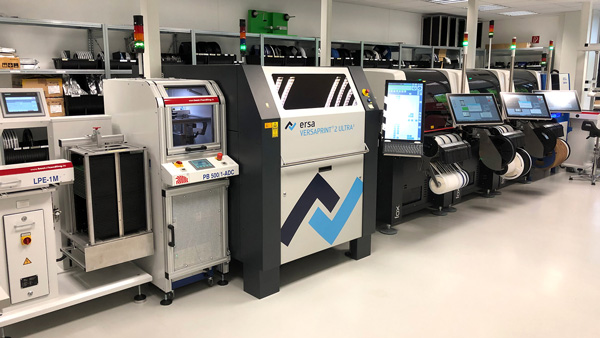 Picture 2: Section of the BRAUN line
__________________________________________________
About BRAUN GmbH:
Trend-setting and innovative product development
Highest quality, 100% tested
Technological market leadership
Customised, tailor-made solutions

Who we are
As an owner-managed family business in the second generation, we are your reliable supplier of protection systems for rotating equipment, especially for overspeed protection. With over 50 years of experience, BRAUN sees itself as a trustworthy and competent partner for tailor-made solutions.
What we want
We offer a wide range of suitable protection systems for rotating equipment, for measuring and monitoring speed. Main applications are in the protection of turbines, pumps, compressors, expanders and similar equipment.
How we act
Environmental aspects play an important role in the development of new products, in the selection of production technologies and in cooperation with our suppliers. We consider it our responsibility to conserve important resources and preserve them for future generations in the interests of sustainability.
https://www.braun-tacho.de/